IWYP Hub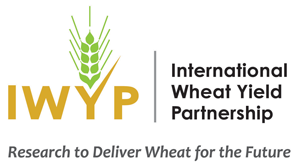 The IWYP Hub is managed by CIMMYT in conjunction with IWYP and is located at the CIMMYT field station near Ciudad Obregon in Mexico. The IWYP Hub serves as the central technical platform for evaluation of the innovations generated by both IWYP Research Projects and Aligned Projects as well as a development pipeline for building them into elite adapted germplasm for distribution, with the required supporting breeding tools, to other public and private programs through its existing networks and collaborations.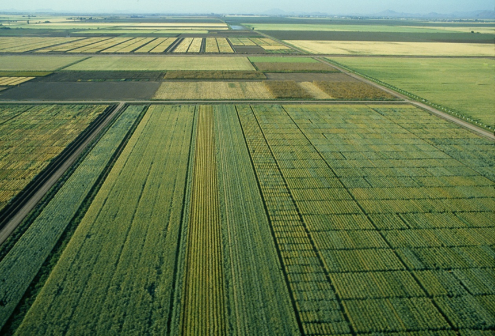 The IWYP Hub provides a pivotal resource for the IWYP Science Program as a whole. It is a unique, fundamental and distinguishing feature of IWYP relative to other research initiatives. This aspect of the IWYP Program is considered a critical asset by Funders, private industry and the wheat research community as it is the delivery vehicle for adding value to IWYP research outputs.
Dedicated support for the IWYP Hub is provided by our Funders. This funding is separate from that provided to support IWYP research projects selected from Competitive Calls. If additional support for more demanding technical aspects becomes necessary, additional funds could be provided by direct costs from IWYP Competitive Grant awards or ad hoc funds.                                                                 
The IWYP Hub – Benefits of this Approach
Overall, the IWYP Hub provides a central service point as both a technical platform for validation and integration as well as a development pipeline for prebreeding and delivery.
 Serves as a central technical platform for validation and prebreeding of research outputs from the overall coordinated IWYP Science Program
Brings all IWYP research discoveries into a single source to compare and combine
Research and breeding is conducted side-by-side encouraging maximum utilization of discoveries and accountability of both
Enables easier cross-referencing between research areas and resources are used more efficiently
Validation of research discoveries from all projects are conducted under the same environmental conditions thus improving the precision of comparing the genetic effects of the discoveries
Utilizes the "right" environments for evaluation and integrates outputs in the most relevant elite germplasm which increases potential impact
Makes it easier to identify combinations of outputs that increase yield additively and / or synergistically to generate added value
Facilitates the development of a product pipeline to continuously assemble the research outputs into the most optimal combinations and move new and existing research outputs toward delivery
Will provide an established conduit for delivery of discoveries, traits and germplasm to breeding programs worldwide
Overall, enables IWYP to efficiently drive the discoveries / traits / germplasm toward the market
Why the IWYP Hub at CIMMYT?
Long established expertise in breeding elite wheat germplasm with demonstrated global economic impact
World renowned breeding facilities with a critical mass of physiologists, geneticists, breeders and support staff
Provision of research facilities and field space for as required by projects
Necessary expertise in trait validation through field trials and precision phenotyping plus genotyping services
A full-time dedicated IWYP Hub manager with reporting obligations to IWYP
As the CIMMYT site(s) represent the major wheat production environments, validation and deployment of research outputs are likely to have a major impact in these areas
Connection to the well-established and successful International Wheat Information Network (IWIN) for distribution of traits and germplasm to worldwide breeding programs
Who has Access to the IWYP Hub?
The Program Director and Program Manager have the responsibility, in conjunction with CIMMYT, to manage the capacity and research inputs that enter the IWYP Hub. These decisions are guided by the Scientific Advisory Committee and approved by the Science and Impact Executive Board. Discoveries that are moved to the IWYP Hub include those from:
CIMMYT researchers
IWYP supported Research Projects
IWYP Aligned Projects
Other research programs as submitted and vetted for IWYP fit
For background information on the IWYP Hub from CIMMYT click  HERE