Hub Germplasm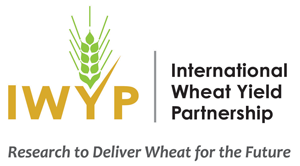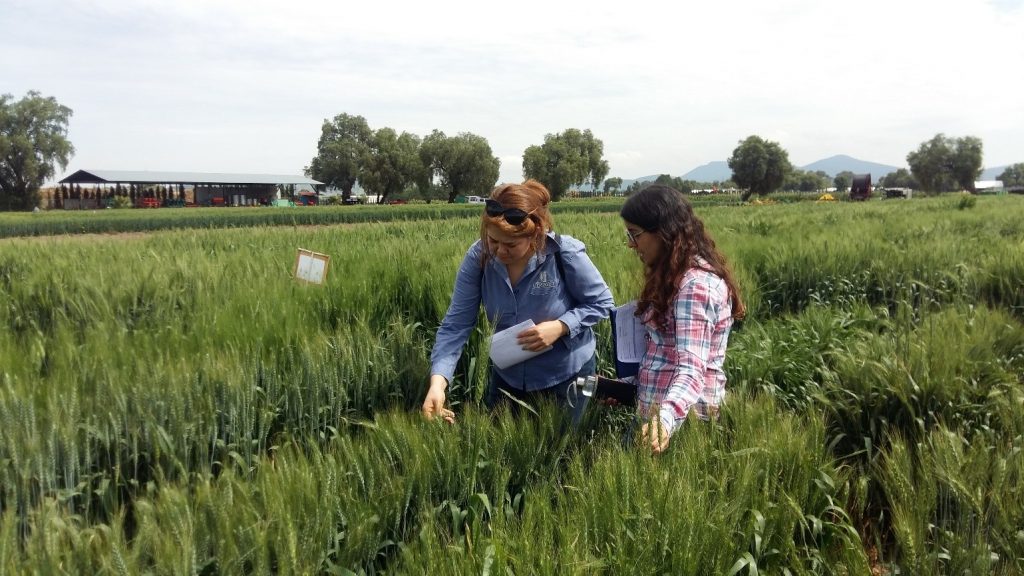 ---
A key objective for IWYP is being able to translate research outputs into tangible prebreeding products which can be distributed for all who request seed. IWYP has developed a set of technical platforms or "Hubs" where outputs are validated for their effect on genetic yield potential and then combined in different ways to maximize this effect in diverse germplasm suitable for different wheat growing environments. This germplasm can then be used directly as a new variety or more likely as a parent to breed improved varieties suitable for a particular market / geography. The principal IWYP Hub is located at CIMMYT, Mexico with a further two hubs coming online in the near future.
The following list of germplasm is available for order from one of the three IWYP Hubs. This germplasm is offered as International Public Goods and made available non-exclusively though appropriate material transfer (MTA) and licensing agreements to all who request it.
IWYP Hub Seed Order Form
Please make your selections using the form below. Please remember to include the GID ("Germplasm Identifier") in your list. Once you have made your selections please send the completed form to the IWYP Hub Coordinator, Jacinta Gimeno (j.gimeno@cgiar.org). A total of 20g of seed is available for each line.
Additional phenotypic, and where available, allelic information for major genes can be found here: more information
A copy of the SMTA can be downloaded from the UN Food and Agriculture Organization (FAO) here: SMTA with more information from CIMMYT here: SMTA FAQs
We would ask that the requestor inform IWYP of the fate of any line requested. If, for example, a line was used as a parent in a cross with the progeny later becoming a variety or if a line was directly released as a variety then it would be very beneficial for IWYP to use this information in measuring the success of the partnership.
| NUMBER | GERMPLASM | SEASON | ENTRY | GID | PEDIGREE | ATTRIBUTES | GENERATION | MARKER DATA? | YLD (g/m2) | TGW (g) | PH (cm) | HEADING (d) | MATURITY (d) | DATE ADDED | POTENTIAL/KNOWN IP |
| --- | --- | --- | --- | --- | --- | --- | --- | --- | --- | --- | --- | --- | --- | --- | --- |
| 1 | C9WYCYT YP | Mexicali 20-21 | 1 | 8287885 | MEX94.27.1.20/3/SOKOLL//ATTILA/3*BCN/4/PUB94.15.1.12/WBLL1/5/MUCUY | . | Check | YES | 764.6958562 | 50.54907863 | 103 | 71.83933616 | 113.6542488 | 01-Jan-23 | sMTA |
| 2 | C9WYCYT YP | Mexicali 20-21 | 6 | 9037856 | ALTAR 84/AE.SQUARROSA (895)//2*QUAIU*2/KINDE | High BM, Good international performance, High BM, Resistant to rust. APR. | F8+ | YES | 740.1568395 | 47.55373772 | 98 | 80.6591969 | 123.4989242 | 01-Jan-23 | sMTA |
| 3 | C9WYCYT YP | Mexicali 20-21 | 14 | 3825355 | SOKOLL | . | Check | YES | 650.1980966 | 46.95355139 | 99 | 74.71691941 | 115.9985994 | 01-Jan-23 | sMTA |
| 4 | C9WYCYT YP | Mexicali 20-21 | 21 | 9038019 | ATTILA/3*BCN/3/CROC_1/AE.SQUARROSA (224)//OPATA/4/KACHU*2/FRNCLN | High YLD, High YLD, High BM | F8+ | YES | 711.4798048 | 49.31649049 | 97.5 | 76.64347068 | 120.5272633 | 01-Jan-23 | sMTA |
| 5 | C9WYCYT YP | Mexicali 20-21 | 26 | 9037868 | BCN/RIALTO//ROLF07/3/BORL14 | High YLD, High GM2, High YLD/day, High YLD, High BM, Resistant to leaf/stem rust. | F8+ | YES | 726.935463 | 46.09691459 | 99.5 | 79.54393715 | 122.4674899 | 01-Jan-23 | sMTA |
| 6 | C9WYCYT YP | Mexicali 20-21 | 27 | 5435851 | CASCABEL | . | Check | YES | 631.6815366 | 44.33769776 | 96.5 | 72.60515206 | 115.9637479 | 01-Jan-23 | sMTA |
| 7 | C9WYCYT YP | Mexicali 20-21 | 29 | 9037822 | BCN/WBLL1//PUB94.15.1.12/WBLL1/3/BORL14 | High BM/day, High YLD, High BM, Resistant to leaf/stem rust. | F8+ | YES | 748.1388536 | 50.58847749 | 96.5 | 74.14716943 | 119.137507 | 01-Jan-23 | sMTA |
| 8 | C9WYCYT YP | Mexicali 20-21 | 38 | 9038066 | C80.1/3*QT4118//KAUZ/RAYON/3/2*TRCH/7/CMH79A.955/4/AGA/3/4*SN64/CNO67//INIA66/5/NAC/6/RIALTO/8/FRET2*2/BRAMBLING//BECARD/3/WBLL1*2/BRAMBLING | High BM/day, High HI | F8+ | YES | 723.1054274 | 46.81163833 | 97.5 | 78.75196177 | 123.4429564 | 01-Jan-23 | sMTA |
| 9 | C9WYCYT YP | Mexicali 20-21 | 40 | 6671613 | LOCAL CHECK BW | . | Check | YES | 305.4525378 | 60.30055199 | 107 | 86.02754473 | 124.0857228 | 01-Jan-23 | sMTA |
| 10 | C9WYCYT YP | Mexicali 20-21 | 41 | 9037887 | CETA/AE.SQUARROSA (1011)//2*BORL14 | High BM, High YLD, GM2 and Short plant height in Yield Potential, High YLD, High BM, Resistant to leaf/stem rust. | F8+ | YES | 747.3151602 | 44.76044289 | 95.5 | 77.04514204 | 120.4595866 | 01-Jan-23 | sMTA |
| 11 | C9WYCYT YP | Mexicali 20-21 | 42 | 9037884 | CETA/AE.SQUARROSA (1011)//2*BORL14 | High BM, High YLD, GM2 and Short plant height in Yield Potential, High YLD, High BM, Resistant to leaf/stem rust. | F8+ | YES | 777.5903933 | 48.08712589 | 94 | 77.24206449 | 123.009508 | 01-Jan-23 | sMTA |
| 12 | C9WYCYT YP | Mexicali 20-21 | 43 | 9037886 | CETA/AE.SQUARROSA (1011)//2*BORL14 | High BM, High YLD, GM2 and Short plant height in Yield Potential, High YLD, High BM, Resistant to leaf/stem rust. | F8+ | YES | 769.8999868 | 49.14280728 | 101 | 76.72860396 | 121.455233 | 01-Jan-23 | sMTA |
| 13 | C9WYCYT YP | Mexicali 20-21 | 44 | 9037885 | CETA/AE.SQUARROSA (1011)//2*BORL14 | High BM, High YLD, GM2 and Short plant height in Yield Potential, High YLD, High BM, Resistant to leaf/stem rust. | F8+ | YES | 726.404824 | 46.608848 | 87 | 75.15899671 | 120.465356 | 01-Jan-23 | sMTA |
| 14 | C9WYCYT YP | Mexicali 20-21 | 52 | 9037847 | CETA/AE.SQUARROSA (435)//2*BORL14 | High BM, High YLD, High BM, Resistant to leaf/stem rust. | F8+ | YES | 704.2652038 | 49.79334941 | 94.5 | 76.95841584 | 118.497322 | 01-Jan-23 | sMTA |
| 15 | C9WYCYT YP | Mexicali 20-21 | 53 | 7857897 | SOKOLL/3/PASTOR//HXL7573/2*BAU/4/MEX94.27.1.20/3/SOKOLL//ATTILA/3*BCN | . | Check | YES | 650.9727525 | 56.57206075 | 107.5 | 81.01910263 | 123.9848222 | 01-Jan-23 | sMTA |
| 16 | C9WYCYT YP | Mexicali 20-21 | 54 | 9037846 | CETA/AE.SQUARROSA (435)//2*BORL14 | High BM, High YLD, High BM, Resistant to leaf/stem rust. | F8+ | YES | 684.485123 | 51.23343523 | 92 | 71.65485956 | 117.4432816 | 01-Jan-23 | sMTA |
| 17 | C9WYCYT YP | Mexicali 20-21 | 58 | 9037841 | CHEN/AE.SQ//2*WEAVER/3/BAV92/4/JARU/5/OLI2/SALMEJA/6/CROC_1/AE.SQUARROSA (205)//BORL95/3/PRL/SARA//TSI/VEE#5/4/FRET2/7/BORL14 | High BM/day, High YLD, High BM, Resistant to leaf/stem rust. | F8+ | YES | 687.2098055 | 46.43179524 | 96.5 | 62.81378815 | 119.0234084 | 01-Jan-23 | sMTA |
| 18 | C9WYCYT YP | Mexicali 20-21 | 62 | 9037893 | CROC_1/AE.SQUARROSA (224)//OPATA/3/PUB94.15.1.12/WBLL1/4/QUAIU*2/KINDE | High YLD/day, High BM/day, Good international performance, High BM, Rust resistant, APR | F8+ | YES | 731.6105967 | 47.15538145 | 101 | 73.73958627 | 121.0225331 | 01-Jan-23 | sMTA |
| 19 | C9WYCYT YP | Mexicali 20-21 | 66 | 7627560 | CIANO M2018 | . | Check | YES | 661.4113939 | 50.26493707 | 86.5 | 77.44108122 | 119.5141535 | 01-Jan-23 | sMTA |
| 20 | C9WYCYT YP | Mexicali 20-21 | 67 | 9037973 | FRTL/SOKOLL//KACHU*2/FRNCLN | High YLD, High GM2, High YLD/day, High YLD, High BM | F8+ | YES | 688.9424668 | 47.58450782 | 100 | 78.97416203 | 119.4885279 | 01-Jan-23 | sMTA |
| 21 | C9WYCYT YP | Mexicali 20-21 | 68 | 9037970 | FRTL/SOKOLL//KACHU*2/FRNCLN | High YLD, High GM2, High YLD/day, High YLD, High BM | F8+ | YES | 731.1253976 | 47.97196256 | 99 | 79.12879673 | 120.5721395 | 01-Jan-23 | sMTA |
| 22 | C9WYCYT YP | Mexicali 20-21 | 69 | 9037972 | FRTL/SOKOLL//KACHU*2/FRNCLN | High YLD, High GM2, High YLD/day, High YLD, High BM | F8+ | YES | 687.2608519 | 46.72446187 | 96.5 | 77.51228755 | 118.5153182 | 01-Jan-23 | sMTA |
| 23 | C9WYCYT YP | Mexicali 20-21 | 71 | 9037977 | FRTL/SOKOLL//KACHU*2/FRNCLN | High YLD, High GM2, High YLD/day, High YLD, High BM | F8+ | YES | 685.9287237 | 46.23155698 | 102 | 77.42549908 | 120.5442708 | 01-Jan-23 | sMTA |
| 24 | C9WYCYT YP | Mexicali 20-21 | 73 | 9037982 | GARZA/BOY//AE.SQUARROSA (432)/3/2*KACHU*2/FRNCLN | High BM,High YLD, High YLD/day, High HI, High GM2, short Height, Low CT, High YLD, High BM | F8+ | YES | 707.5119062 | 43.30449069 | 102 | 67.157226 | 117.9052989 | 01-Jan-23 | sMTA |
| 25 | C9WYCYT YP | Mexicali 20-21 | 74 | 9037984 | GARZA/BOY//AE.SQUARROSA (432)/3/2*KACHU*2/FRNCLN | High BM,High YLD, High YLD/day, High HI, High GM2, short Height, Low CT, High YLD, High BM | F8+ | YES | 710.0509229 | 46.74983161 | 99.5 | 75.33736527 | 119.0606234 | 01-Jan-23 | sMTA |
| 26 | C9WYCYT YP | Mexicali 20-21 | 77 | 9037906 | HE1/2*CNO79//BAV92/3/ROLF07/4/BORL14 | High BM/day, High YLD, High BM, Resistant to leaf/stem rust. | F8+ | YES | 744.567234 | 48.47186453 | 100 | 76.9373128 | 121.4923543 | 01-Jan-23 | sMTA |
| 27 | C9WYCYT YP | Mexicali 20-21 | 78 | 9037914 | HE1/2*CNO79//BAV92/3/ROLF07/4/BORL14 | High BM/day, High YLD, High BM, Resistant to leaf/stem rust. | F8+ | YES | 706.0134293 | 48.07668212 | 95.5 | 66.64568235 | 113.4469004 | 01-Jan-23 | sMTA |
| 28 | C9WYCYT YP | Mexicali 20-21 | 79 | 8329092 | SOKOLL/5/W15.92/4/PASTOR//HXL7573/2*BAU/3/WBLL1/6/SOKOLL/3/PASTOR//HXL7573/2*BAU | . | Check | YES | 622.3849619 | 53.41496285 | 106 | 71.86711146 | 113.3707236 | 01-Jan-23 | sMTA |
| 29 | C9WYCYT YP | Mexicali 20-21 | 84 | 9037882 | JNRB.5/PIFED/5/BJY/COC//PRL/BOW/3/SARA/THB//VEE/4/PIFED/6/BORL14 | High YLD, High YLD/day, High BM/day, High YLD, High BM, Resistant to leaf/stem rust. | F8+ | YES | 729.0170251 | 45.44233769 | 92.5 | 75.20388703 | 118.51912 | 01-Jan-23 | sMTA |
| 30 | C9WYCYT YP | Mexicali 20-21 | 87 | 9037871 | JNRB.5/PIFED/5/BJY/COC//PRL/BOW/3/SARA/THB//VEE/4/PIFED/6/BORL14 | High YLD, High YLD/day, High BM/day, High YLD, High BM, Resistant to leaf/stem rust. | F8+ | YES | 683.3266418 | 55.40810186 | 100 | 73.28778708 | 118.0481634 | 01-Jan-23 | sMTA |
| 31 | C9WYCYT YP | Mexicali 20-21 | 88 | 9037880 | JNRB.5/PIFED/5/BJY/COC//PRL/BOW/3/SARA/THB//VEE/4/PIFED/6/BORL14 | High YLD, High YLD/day, High BM/day, High YLD, High BM, Resistant to leaf/stem rust. | F8+ | YES | 745.6684056 | 51.36950211 | 98 | 71.3550193 | 114.4108851 | 01-Jan-23 | sMTA |
| 32 | C9WYCYT YP | Mexicali 20-21 | 89 | 9037878 | JNRB.5/PIFED/5/BJY/COC//PRL/BOW/3/SARA/THB//VEE/4/PIFED/6/BORL14 | High YLD, High YLD/day, High BM/day, High YLD, High BM, Resistant to leaf/stem rust. | F8+ | YES | 758.4879291 | 46.27139252 | 91 | 71.6434965 | 117.9230594 | 01-Jan-23 | sMTA |
| 33 | C9WYCYT YP | Mexicali 20-21 | 91 | 9037928 | JNRB.5/PIFED/5/BJY/COC//PRL/BOW/3/SARA/THB//VEE/4/PIFED/6/BORL14 | High BM/day, High YLD, High BM, Resistant to leaf/stem rust. | F8+ | YES | 715.7156052 | 44.50952558 | 89 | 73.99626928 | 119.0001114 | 01-Jan-23 | sMTA |
| 34 | C9WYCYT YP | Mexicali 20-21 | 92 | 5436044 | MEX94.27.1.20/3/SOKOLL//ATTILA/3*BCN | . | Check | YES | 718.4581603 | 52.14451204 | 98.5 | 80.48929962 | 123.3619579 | 01-Jan-23 | sMTA |
| 35 | C9WYCYT YP | Mexicali 20-21 | 93 | 9037930 | JNRB.5/PIFED/5/BJY/COC//PRL/BOW/3/SARA/THB//VEE/4/PIFED/6/BORL14 | High BM/day, High YLD, High BM, Resistant to leaf/stem rust. | F8+ | YES | 682.1148735 | 46.26092036 | 93 | 77.43361104 | 120.9576346 | 01-Jan-23 | sMTA |
| 36 | C9WYCYT YP | Mexicali 20-21 | 94 | 9037921 | JNRB.5/PIFED/5/BJY/COC//PRL/BOW/3/SARA/THB//VEE/4/PIFED/6/BORL14 | High BM/day, High YLD, High BM, Resistant to leaf/stem rust. | F8+ | YES | 779.8288772 | 47.66794585 | 95 | 71.12132655 | 118.0156207 | 01-Jan-23 | sMTA |
| 37 | C9WYCYT YP | Mexicali 20-21 | 95 | 9037924 | JNRB.5/PIFED/5/BJY/COC//PRL/BOW/3/SARA/THB//VEE/4/PIFED/6/BORL14 | High BM/day, High YLD, High BM, Resistant to leaf/stem rust. | F8+ | YES | 714.7444927 | 46.06757881 | 91.5 | 78.08153394 | 121.4623272 | 01-Jan-23 | sMTA |
| 38 | C9WYCYT YP | Mexicali 20-21 | 96 | 9037927 | JNRB.5/PIFED/5/BJY/COC//PRL/BOW/3/SARA/THB//VEE/4/PIFED/6/BORL14 | High BM/day, High YLD, High BM, Resistant to leaf/stem rust. | F8+ | YES | 737.3555411 | 45.58144935 | 98.5 | 75.13694358 | 119.6836066 | 01-Jan-23 | sMTA |
| 39 | C9WYCYT YP | Mexicali 20-21 | 100 | 9037923 | JNRB.5/PIFED/5/BJY/COC//PRL/BOW/3/SARA/THB//VEE/4/PIFED/6/BORL14 | High BM/day, High YLD, High BM, Resistant to leaf/stem rust. | F8+ | YES | 715.2202871 | 42.58767649 | 93 | 69.78496564 | 111.3141357 | 01-Jan-23 | sMTA |
| 40 | C9WYCYT YP | Mexicali 20-21 | 105 | 5106304 | BAJ #1 | . | Check | YES | 753.8492857 | 47.59085663 | 95.5 | 79.51754962 | 123.0199744 | 01-Jan-23 | sMTA |
| 41 | C9WYCYT YP | Mexicali 20-21 | 106 | 9037940 | KUKRI/EXCALIBUR//KUTZ | High YLD, High BM/day, Good international performance, Good R to three rusts | F8+ | YES | 710.8203983 | 47.1828034 | 101 | 80.93228496 | 125.0577586 | 01-Jan-23 | sMTA |
| 42 | C9WYCYT YP | Mexicali 20-21 | 107 | 9037939 | KUKRI/EXCALIBUR//KUTZ | High YLD, High BM/day, Good international performance, Good R to three rusts | F8+ | YES | 694.4115729 | 48.39062544 | 100.5 | 74.77418303 | 120.52784 | 01-Jan-23 | sMTA |
| 43 | C9WYCYT YP | Mexicali 20-21 | 108 | 9037946 | KUKRI/EXCALIBUR//KUTZ | High YLD, High BM/day, Good international performance, Good R to three rusts | F8+ | YES | 742.2836227 | 43.48743858 | 100.5 | 77.56732913 | 118.6239378 | 01-Jan-23 | sMTA |
| 44 | C9WYCYT YP | Mexicali 20-21 | 111 | 9037947 | KUKRI/EXCALIBUR//KUTZ | High YLD, High BM/day, Good international performance, Good R to three rusts | F8+ | YES | 740.9076171 | 43.34653954 | 101 | 71.18385204 | 118.0078148 | 01-Jan-23 | sMTA |
| 45 | C9WYCYT YP | Mexicali 20-21 | 112 | 9037942 | KUKRI/EXCALIBUR//KUTZ | High YLD, High BM/day, Good international performance, Good R to three rusts | F8+ | YES | 705.5691245 | 46.59372298 | 99 | 71.44083305 | 116.0164465 | 01-Jan-23 | sMTA |
| 46 | C9WYCYT YP | Mexicali 20-21 | 114 | 9037950 | KUKRI/EXCALIBUR//KUTZ | High YLD, High BM/day, Good international performance, Good R to three rusts | F8+ | YES | 723.3801939 | 49.69243397 | 100 | 70.86614456 | 116.4222702 | 01-Jan-23 | sMTA |
| 47 | C9WYCYT YP | Mexicali 20-21 | 115 | 9038097 | MEX94.27.1.20/3/SOKOLL//ATTILA/3*BCN/4/PUB94.15.1.12/WBLL1/5/BORL14 | High BM/day, High YLD, High BM, Resistant to leaf/stem rust. | F8+ | YES | 714.5023349 | 53.61474708 | 101 | 74.97283709 | 120.4520461 | 01-Jan-23 | sMTA |
| 48 | C9WYCYT YP | Mexicali 20-21 | 116 | 9038105 | MEX94.27.1.20/3/SOKOLL//ATTILA/3*BCN/4/PUB94.15.1.12/WBLL1/5/BORL14 | High BM/day, High YLD, High BM, Resistant to leaf/stem rust. | F8+ | YES | 749.4809257 | 52.19103919 | 107 | 77.42880279 | 120.464747 | 01-Jan-23 | sMTA |
| 49 | C9WYCYT YP | Mexicali 20-21 | 117 | 9038100 | MEX94.27.1.20/3/SOKOLL//ATTILA/3*BCN/4/PUB94.15.1.12/WBLL1/5/BORL14 | High BM/day, High YLD, High BM, Resistant to leaf/stem rust. | F8+ | YES | 688.3975238 | 46.60905388 | 91 | 73.85056241 | 116.9523876 | 01-Jan-23 | sMTA |
| 50 | C9WYCYT YP | Mexicali 20-21 | 118 | 8329091 | SOKOLL/5/W15.92/4/PASTOR//HXL7573/2*BAU/3/WBLL1/6/SOKOLL/3/PASTOR//HXL7573/2*BAU | . | Check | YES | 693.2141736 | 54.34179936 | 100.5 | 76.85649721 | 119.4438611 | 01-Jan-23 | sMTA |
| 51 | C9WYCYT YP | Mexicali 20-21 | 119 | 9038107 | MEX94.27.1.20/3/SOKOLL//ATTILA/3*BCN/4/PUB94.15.1.12/WBLL1/5/BORL14 | High BM/day, High YLD, High BM, Resistant to leaf/stem rust. | F8+ | YES | 682.055774 | 53.79340084 | 96 | 72.54461293 | 119.9563438 | 01-Jan-23 | sMTA |
| 52 | C9WYCYT YP | Mexicali 20-21 | 120 | 9038104 | MEX94.27.1.20/3/SOKOLL//ATTILA/3*BCN/4/PUB94.15.1.12/WBLL1/5/BORL14 | High BM/day, High YLD, High BM, Resistant to leaf/stem rust. | F8+ | YES | 740.6208615 | 56.36296296 | 100.5 | 76.0694771 | 118.1482422 | 01-Jan-23 | sMTA |
| 53 | C9WYCYT YP | Mexicali 20-21 | 121 | 9038106 | MEX94.27.1.20/3/SOKOLL//ATTILA/3*BCN/4/PUB94.15.1.12/WBLL1/5/BORL14 | High BM/day, High YLD, High BM, Resistant to leaf/stem rust. | F8+ | YES | 721.9257254 | 55.94182051 | 100 | 77.35217568 | 120.4939622 | 01-Jan-23 | sMTA |
| 54 | C9WYCYT YP | Mexicali 20-21 | 122 | 9038058 | MEX94.27.1.20/3/SOKOLL//ATTILA/3*BCN/4/PUB94.15.1.12/WBLL1/5/MUCUY | . | F8+ | YES | 685.5216501 | 53.62280537 | 102 | 74.9320965 | 119.5560447 | 01-Jan-23 | sMTA |
| 55 | C9WYCYT YP | Mexicali 20-21 | 126 | 9038111 | OR791432/VEE#3.2//BORL14 | GNO, BMMat, BMA7, RUEt, RUEgf, High YLD, High BM, Resistant to leaf/stem rust. | F8+ | YES | 697.3009808 | 41.90315665 | 91 | 75.29008267 | 118.351712 | 01-Jan-23 | sMTA |
| 56 | C9WYCYT YP | Mexicali 20-21 | 127 | 9038032 | PASTOR//HXL7573/2*BAU/3/ATTILA/3*BCN/4/NAVJ07/5/MUCUY | . | F8+ | YES | 740.0824759 | 44.1101827 | 99 | 76.45192424 | 119.4419584 | 01-Jan-23 | sMTA |
| 57 | C9WYCYT YP | Mexicali 20-21 | 128 | 9038086 | PASTOR//HXL7573/2*BAU/3/WBLL1/4/BORL14 | High Photosynthetic capacity (Vcmax), High FE, High YLD, High BM, Resistant to leaf/stem rust. | F8+ | YES | 687.807152 | 45.42908977 | 102 | 70.80560042 | 117.9485534 | 01-Jan-23 | sMTA |
| 58 | C9WYCYT YP | Mexicali 20-21 | 129 | 9038085 | PASTOR//HXL7573/2*BAU/3/WBLL1/4/BORL14 | High Photosynthetic capacity (Vcmax), High FE, High YLD, High BM, Resistant to leaf/stem rust. | F8+ | YES | 746.2687001 | 46.12355885 | 89.5 | 69.24577551 | 119.0556528 | 01-Jan-23 | sMTA |
| 59 | C9WYCYT YP | Mexicali 20-21 | 132 | 9038084 | PASTOR//HXL7573/2*BAU/3/WBLL1/4/BORL14 | High Photosynthetic capacity (Vcmax), High FE, High YLD, High BM, Resistant to leaf/stem rust. | F8+ | YES | 745.917634 | 43.6905593 | 102.5 | 72.37986156 | 118.8928612 | 01-Jan-23 | sMTA |
| 60 | C9WYCYT YP | Mexicali 20-21 | 133 | 9038054 | PASTOR//HXL7573/2*BAU/3/WBLL1/4/MUCUY | . | F8+ | YES | 687.8518244 | 48.10053105 | 98 | 75.67232878 | 119.4301041 | 01-Jan-23 | sMTA |
| 61 | C9WYCYT YP | Mexicali 20-21 | 138 | 9038118 | PUB94.15.1.12/FRTL/5/CROC_1/AE.SQUARROSA (205)//BORL95/3/PRL/SARA//TSI/VEE#5/4/FRET2/6/BORL14 | High BM/day, High YLD, High BM, Resistant to leaf/stem rust. | F8+ | YES | 758.0200998 | 46.93550633 | 99.5 | 72.10365939 | 117.9852912 | 01-Jan-23 | sMTA |
| 62 | C9WYCYT YP | Mexicali 20-21 | 139 | 9038120 | PUB94.15.1.12/FRTL/5/CROC_1/AE.SQUARROSA (205)//BORL95/3/PRL/SARA//TSI/VEE#5/4/FRET2/6/BORL14 | High BM/day, High YLD, High BM, Resistant to leaf/stem rust. | F8+ | YES | 719.8296933 | 48.44118772 | 97.5 | 75.59019886 | 120.4310163 | 01-Jan-23 | sMTA |
| 63 | C9WYCYT YP | Mexicali 20-21 | 140 | 9075683 | PUB94.15.1.12/WBLL1//SERI/BAV92 | . | F8+ | YES | 707.760239 | 42.36794383 | 96 | 75.6527555 | 121.0235021 | 01-Jan-23 | sMTA |
| 64 | C9WYCYT YP | Mexicali 20-21 | 141 | 9075751 | PUB94.15.1.12/WBLL1/4/MEX94.27.1.20/3/SOKOLL//ATTILA/3*BCN | . | F8+ | YES | 735.2222411 | 51.7671899 | 103 | 79.85708656 | 123.466564 | 01-Jan-23 | sMTA |
| 65 | C9WYCYT YP | Mexicali 20-21 | 142 | 9075746 | PUB94.15.1.12/WBLL1/4/MEX94.27.1.20/3/SOKOLL//ATTILA/3*BCN | . | F8+ | YES | 711.2448667 | 54.35882333 | 102 | 78.40673694 | 121.4353698 | 01-Jan-23 | sMTA |
| 66 | C9WYCYT YP | Mexicali 20-21 | 144 | 8101711 | CETA/AE.SQUARROSA (435)/5/2*UP2338*2/SHAMA/3/MILAN/KAUZ//CHIL/CHUM18/4/UP2338*2/SHAMA | . | Check | YES | 715.1729428 | 47.42282553 | 100.5 | 76.4904503 | 119.9830201 | 01-Jan-23 | sMTA |
| 67 | C9WYCYT YP | Mexicali 20-21 | 146 | 9075753 | PUB94.15.1.12/WBLL1/4/MEX94.27.1.20/3/SOKOLL//ATTILA/3*BCN | . | F8+ | YES | 712.435584 | 48.07837456 | 96.5 | 79.56957107 | 120.4616047 | 01-Jan-23 | sMTA |
| 68 | C9WYCYT YP | Mexicali 20-21 | 147 | 9075702 | PUB94.15.1.12/WBLL1/4/MEX94.27.1.20/3/SOKOLL//ATTILA/3*BCN | . | F8+ | YES | 683.6567298 | 48.98965313 | 101 | 81.51856711 | 122.8361522 | 01-Jan-23 | sMTA |
| 69 | C9WYCYT YP | Mexicali 20-21 | 152 | 9075742 | PUB94.15.1.12/WBLL1/4/MEX94.27.1.20/3/SOKOLL//ATTILA/3*BCN | . | F8+ | YES | 708.8687708 | 52.5734353 | 102.5 | 78.24296533 | 122.5188843 | 01-Jan-23 | sMTA |
| 70 | C9WYCYT YP | Mexicali 20-21 | 153 | 9075718 | PUB94.15.1.12/WBLL1/4/MEX94.27.1.20/3/SOKOLL//ATTILA/3*BCN | . | F8+ | YES | 747.020871 | 53.32225488 | 102.5 | 78.88195676 | 120.9153921 | 01-Jan-23 | sMTA |
| 71 | C9WYCYT YP | Mexicali 20-21 | 154 | 9075729 | PUB94.15.1.12/WBLL1/4/MEX94.27.1.20/3/SOKOLL//ATTILA/3*BCN | . | F8+ | YES | 720.0537543 | 56.45592452 | 99 | 80.54657836 | 121.5496736 | 01-Jan-23 | sMTA |
| 72 | C9WYCYT YP | Mexicali 20-21 | 157 | 8198432 | SOKOLL/WBLL1/4/PASTOR//HXL7573/2*BAU/3/WBLL1 | . | Check | YES | 686.9578296 | 55.42493966 | 94 | 80.46665754 | 118.9875911 | 01-Jan-23 | sMTA |
| 73 | C9WYCYT YP | Mexicali 20-21 | 161 | 9075745 | PUB94.15.1.12/WBLL1/4/MEX94.27.1.20/3/SOKOLL//ATTILA/3*BCN | . | F8+ | YES | 708.0841552 | 55.61699743 | 101.5 | 78.61237975 | 122.4970149 | 01-Jan-23 | sMTA |
| 74 | C9WYCYT YP | Mexicali 20-21 | 162 | 9038127 | QUAIU*2/KINDE/4/FRET2*2/BRAMBLING//BECARD/3/WBLL1*2/BRAMBLING | High BM/day, High YLD, High HI | F8+ | YES | 699.4487009 | 43.96449812 | 93.5 | 72.22888894 | 116.0538363 | 01-Jan-23 | sMTA |
| 75 | C9WYCYT YP | Mexicali 20-21 | 164 | 9038124 | QUAIU*2/KINDE/4/FRET2*2/BRAMBLING//BECARD/3/WBLL1*2/BRAMBLING | High BM/day, High YLD, High HI | F8+ | YES | 730.6077528 | 47.76794479 | 99 | 78.75105889 | 121.961275 | 01-Jan-23 | sMTA |
| 76 | C9WYCYT YP | Mexicali 20-21 | 165 | 9038126 | QUAIU*2/KINDE/4/FRET2*2/BRAMBLING//BECARD/3/WBLL1*2/BRAMBLING | High BM/day, High YLD, High HI | F8+ | YES | 746.4102773 | 49.7084395 | 105 | 76.21964181 | 119.0299238 | 01-Jan-23 | sMTA |
| 77 | C9WYCYT YP | Mexicali 20-21 | 167 | 9038062 | SERI/BAV92//PUB94.15.1.12/WBLL1/3/MUCUY | . | F8+ | YES | 688.7362202 | 47.07966406 | 95 | 80.02962978 | 120.0374517 | 01-Jan-23 | sMTA |
| 78 | C9WYCYT YP | Mexicali 20-21 | 169 | 9037831 | SOKOLL//PUB94.15.1.12/WBLL1/3/QUAIU*2/KINDE | High BM/day, Good international performance, High BM, Rust resistant, APR | F8+ | YES | 753.8325666 | 44.71295722 | 100 | 73.54271855 | 120.937422 | 01-Jan-23 | sMTA |
| 79 | C9WYCYT YP | Mexicali 20-21 | 170 | 7806808 | BORLAUG100 F2014 | . | Check | YES | 730.5572427 | 47.53186429 | 91.5 | 74.39639473 | 118.4440171 | 01-Jan-23 | sMTA |
| 80 | C9WYCYT YP | Mexicali 20-21 | 171 | 9038005 | SOKOLL/3/PASTOR//HXL7573/2*BAU/4/CROC_1/AE.SQUARROSA (224)//OPATA/3/SOKOLL/5/KACHU*2/FRNCLN | High YLD, High YLD, High BM | F8+ | YES | 713.7093077 | 43.94453092 | 99 | 77.31364475 | 121.4844539 | 01-Jan-23 | sMTA |
| 81 | C9WYCYT YP | Mexicali 20-21 | 172 | 9038055 | SUP152//PUB94.15.1.12/WBLL1/3/MUCUY | . | F8+ | YES | 682.4484522 | 46.49286848 | 101 | 77.52852094 | 120.6688244 | 01-Jan-23 | sMTA |
| 82 | C9WYCYT YP | Mexicali 20-21 | 173 | 9038041 | TUR.180085//QUAIU*2/KINDE | YLD, BM, Good int, BM | F8+ | YES | 719.8374038 | 49.22899794 | 103 | 66.97311129 | 120.9475449 | 01-Jan-23 | sMTA |
| 83 | C9WYCYT YP | Mexicali 20-21 | 174 | 9038040 | TUR.180085//QUAIU*2/KINDE | YLD, BM, Good int, BM | F8+ | YES | 696.7468013 | 50.6176804 | 101 | 77.50532766 | 121.0981769 | 01-Jan-23 | sMTA |
| 84 | C9WYCYT YP | Mexicali 20-21 | 176 | 9037902 | TUR.180085/QUAIU #1 | High YLD international data, High YLD | F8+ | YES | 695.0229732 | 52.60727583 | 105 | 72.55617908 | 118.4916969 | 01-Jan-23 | sMTA |
| 85 | C9WYCYT YP | Mexicali 20-21 | 177 | 9037898 | TUR.180085/QUAIU #1 | High YLD international data, High YLD | F8+ | YES | 727.8420945 | 53.06846556 | 105.5 | 75.13094723 | 119.5720493 | 01-Jan-23 | sMTA |
| 86 | C9WYCYT YP | Mexicali 20-21 | 178 | 9037901 | TUR.180085/QUAIU #1 | High YLD international data, High YLD | F8+ | YES | 699.6590624 | 49.8249976 | 103 | 71.48503153 | 119.0035922 | 01-Jan-23 | sMTA |
| 87 | C9WYCYT YP | Mexicali 20-21 | 179 | 9038090 | WBLL1*2/KURUKU/4/FRET2*2/BRAMBLING//BECARD/3/WBLL1*2/BRAMBLING | High BM/day, High YLD, High HI | F8+ | YES | 729.1679449 | 53.01368019 | 110 | 76.48601895 | 120.028141 | 01-Jan-23 | sMTA |
| 88 | C9WYCYT YP | Mexicali 20-21 | 180 | 9038088 | WBLL1*2/KURUKU/4/FRET2*2/BRAMBLING//BECARD/3/WBLL1*2/BRAMBLING | High BM/day, High YLD, High HI | F8+ | YES | 678.2576087 | 54.2120853 | 100.5 | 79.09987362 | 122.5339104 | 01-Jan-23 | sMTA |
| 89 | C9WYCYT YP | Mexicali 20-21 | 181 | 9037815 | WBLL1//PUB94.15.1.12/WBLL1/3/BORL14 | High BM/day, High YLD, High BM, Resistant to leaf/stem rust. | F8+ | YES | 773.3686571 | 52.67595584 | 98.5 | 74.65528327 | 121.2551898 | 01-Jan-23 | sMTA |
| 90 | C9WYCYT YP | Mexicali 20-21 | 182 | 9037816 | WBLL1//PUB94.15.1.12/WBLL1/3/BORL14 | High BM/day, High YLD, High BM, Resistant to leaf/stem rust. | F8+ | YES | 782.6833172 | 51.47280069 | 92.5 | 74.23203752 | 115.1162733 | 01-Jan-23 | sMTA |
| 91 | C9WYCYT YP | Mexicali 20-21 | 184 | 9037818 | WBLL1//PUB94.15.1.12/WBLL1/3/BORL14 | High BM/day, High YLD, High BM, Resistant to leaf/stem rust. | F8+ | YES | 767.7527715 | 49.84604458 | 102.5 | 74.16948087 | 118.0237874 | 01-Jan-23 | sMTA |
| 92 | C9WYCYT YP | Mexicali 20-21 | 185 | 9037820 | WBLL1//PUB94.15.1.12/WBLL1/3/BORL14 | High BM/day, High YLD, High BM, Resistant to leaf/stem rust. | F8+ | YES | 685.3399081 | 47.30403762 | 93.5 | 74.49801796 | 120.3672244 | 01-Jan-23 | sMTA |
| 93 | C9WYCYT YP | Mexicali 20-21 | 189 | 9038044 | WBLL1//YANGLING SHAANXI/ESDA/3/ROLF07/4/QUAIU*2/KINDE | BM, Good int, BM | F8+ | YES | 746.7973264 | 48.41083058 | 105 | 70.03131632 | 118.0258289 | 01-Jan-23 | sMTA |
| 94 | C9WYCYT YP | Mexicali 20-21 | 196 | 8071629 | WBLL1//PUB94.15.1.12/WBLL1/3/MUCUY | . | Check | YES | 697.4412299 | 48.54799832 | 100 | 74.52328138 | 119.8295186 | 01-Jan-23 | sMTA |
| 95 | F5 WYCYT BULK | Batan 2021 | 18 | 9231203 | SOKOLL/3/PASTOR//HXL7573/2*BAU/4/WBLL4//OAX93.24.35/WBLL1/6/CROC_1/AE.SQUARROSA (205)//BORL95/3/PRL/SARA//TSI/VEE#5/4/FRET2/5/CIRO16 | TGW, Good Int performance | F5 | NO | 839.5 | | | | | 01-Jan-23 | sMTA |
| 96 | F5 WYCYT BULK | Batan 2021 | 27 | 9231211 | PASTOR//HXL7573/2*BAU/3/ATTILA/3*BCN/4/NAVJ07/6/CROC_1/AE.SQUARROSA (205)//BORL95/3/PRL/SARA//TSI/VEE#5/4/FRET2/5/CIRO16 | YLD, Good Int performance | F5 | NO | 821 | | | | | 01-Jan-23 | sMTA |
| 97 | F5B SYWYC BULK | Batan 2021 | 3 | 9231215 | 68.111/RGB-U//WARD/3/AE.SQUARROSA (501)/7/SERI.1B*2/3/KAUZ*2/BOW//KAUZ/4/FRANCOLIN #1/5/MUNAL/6/KACHU #1/KIRITATI//KACHU/8/BORL14 | YLD, BM, Canopy architecture | F5 | NO | 817 | | | | | 01-Jan-23 | sMTA |
| 98 | F5BLANWYC BULK | Batan 2021 | 4 | 9231230 | MEX94.2.19/PUB94.15.1.12/6/2*KACHU/SAUAL/4/VARIS/MISR 2/3/FRET2/KUKUNA//FRET2/5/KACHU/SAUAL | BM day - LHF:BM, HI, HI | F5 | NO | 819 | | | | | 01-Jan-23 | sMTA |
| 99 | F5GENGAIN BLK | Batan 2021 | 3 | 9231125 | PASTOR//HXL7573/2*BAU/3/WBLL1/5/MEX94.27.1.20/3/SOKOLL//ATTILA/3*BCN/4/PUB94.15.1.12/WBLL1 | FE - LHF:S:S, TGW, BM/day | F5 | NO | 833 | | | | | 01-Jan-23 | sMTA |
| 100 | F5GENGAIN BLK | Batan 2021 | 7 | 9231128 | CMH79A.955/4/AGA/3/4*SN64/CNO67//INIA66/5/NAC/6/RIALTO/7/BCN/WBLL1/8/C80.1/3*QT4118//KAUZ/RAYON/3/2*TRCH/9/WBLL4//OAX93.24.35/WBLL1/5/CROC_1/AE.SQUARROSA (205)//BORL95/3/PRL/SARA//TSI/VEE#5/4/FRET2 | GM2 - LHF:S:S, TGW, BM/day, RUEgf | F5 | NO | 873 | | | | | 01-Jan-23 | sMTA |
| 101 | F5GENGAIN BLK | Batan 2021 | 12 | 9231131 | COPIO/5/UP2338*2/SHAMA/3/MILAN/KAUZ//CHIL/CHUM18/4/UP2338*2/SHAMA/6/KUTZ | GSP, GWSP - LHF:S:S, RUEgf, RUET, BM/day, BM, YLD, Good Response to Rust | F5 | NO | 844 | | | | | 01-Jan-23 | sMTA |
| 102 | F5GENGAIN BLK | Batan 2021 | 13 | 9231132 | CMH79A.955/4/AGA/3/4*SN64/CNO67//INIA66/5/NAC/6/RIALTO/7/BCN/WBLL1/8/C80.1/3*QT4118//KAUZ/RAYON/3/2*TRCH/9/KUTZ | RSGP - LHF:S:S, RUEgf, RUET, BM/day, BM, YLD, Good Response to Rust | F5 | NO | 838 | | | | | 01-Jan-23 | sMTA |
| 103 | F5GENGAIN BLK | Batan 2021 | 14 | 9231133 | PUB94.15.1.12/FRTL/5/CROC_1/AE.SQUARROSA (205)//BORL95/3/PRL/SARA//TSI/VEE#5/4/FRET2/6/KUTZ | SPI - LHF:S:S, RUEgf, RUET, BM/day, BM, YLD, Good Response to Rust | F5 | NO | 856.5 | | | | | 01-Jan-23 | sMTA |
| 104 | F5LODWYCYT BLK | Batan 2021 | 2 | 9231134 | WBLL1*2/4/BABAX/LR42//BABAX/3/BABAX/LR42//BABAX/5/BORL14 | Canopy strength (Short 'rank 8'), Root plate spread (High yielding, good canopy strength) | F5 | NO | 838 | | | | | 01-Jan-23 | sMTA |
| 105 | F5LODWYCYT BLK | Batan 2021 | 4 | 9231136 | MEX94.27.1.20/3/SOKOLL//ATTILA/3*BCN/4/PUB94.15.1.12/WBLL1/5/BORL14 | Canopy strength, Root plate spread(High yielding, good canopy strength) | F5 | NO | 814.5 | | | | | 01-Jan-23 | sMTA |
| 106 | F5LODWYCYT BLK | Batan 2021 | 9 | 9231140 | SOKOLL//PUB94.15.1.12/WBLL1/3/BORL14 | Canopy strength, Root plate spread(High yielding, good canopy strength) | F5 | NO | 821 | | | | | 01-Jan-23 | sMTA |
| 107 | F5SSWYCYT BULK | Batan 2021 | 1 | 9231186 | KACHU/SAUAL*2/3/TACUPETO F2001/BRAMBLING//KIRITATI/4/KUTZ | BM, GM2 - LHF:BM, S:S, RUEgf, RUET, BM/day, BM, YLD, Good Response to Rust | F5 | NO | 664.5 | | | | | 01-Jan-23 | sMTA |
| 108 | F5SSWYCYT BULK | Batan 2021 | 2 | 9231187 | VORB//PARUS/PASTOR/3/KUTZ | RUEgf, BM - LHF:BM, RUEgf, RUET, BM/day, BM, YLD, Good Response to Rust | F5 | NO | 698 | | | | | 01-Jan-23 | sMTA |
| 109 | F5SUSCWYCY BLK | Batan 2021 | 8 | 9231155 | WBLL4//OAX93.24.35/WBLL1/5/CROC_1/AE.SQUARROSA (205)//BORL95/3/PRL/SARA//TSI/VEE#5/4/FRET2/6/KUTZ | RUEgf - LHF:BM, RUEgf, RUET, BM/day, BM, YLD, Good Response to Rust | F5 | NO | 802.4079661 | | | | | 01-Jan-23 | sMTA |
| 110 | F5SUSCWYCY BLK | Batan 2021 | 10 | 9231157 | PANDORA//WBLL1*2/BRAMBLING/6/UP2338*2/VIVITSI/3/FRET2/TUKURU//FRET2/4/MISR 1/5/TUKURU//BAV92/RAYON*2/3/PVN | YLD, Good Int performance | F5 | NO | 845.0938384 | | | | | 01-Jan-23 | sMTA |
| 111 | F5SUSCWYCY BLK | Batan 2021 | 13 | 9231159 | PRIAMURSKAYA 93/2*TERREMOTO/6/UP2338*2/VIVITSI/3/FRET2/TUKURU//FRET2/4/MISR 1/5/TUKURU//BAV92/RAYON*2/3/PVN | TGW, Good Int performance | F5 | NO | 812.7940354 | | | | | 01-Jan-23 | sMTA |
| 112 | F5SUSCWYCY BLK | Batan 2021 | 18 | 9231163 | WBLL1//YANGLING SHAANXI/ESDA/3/ROLF07/4/SUP152/BAJ #1/3/KACHU #1/KIRITATI//KACHU | YLD, YLD,HI,BM,GM2 | F5 | NO | 840.4981955 | | | | | 01-Jan-23 | sMTA |
| 113 | F5SUSCWYCY BLK | Batan 2021 | 19 | 9231164 | WBLL4//OAX93.24.35/WBLL1/6/UP2338*2/VIVITSI/3/FRET2/TUKURU//FRET2/4/MISR 1/5/TUKURU//BAV92/RAYON*2/3/PVN | TGW, Good Int performance | F5 | NO | 790.0221422 | | | | | 01-Jan-23 | sMTA |
| 114 | F5SUSCWYCY BLK | Batan 2021 | 20 | 9231165 | JNRB.5/PIFED/5/BJY/COC//PRL/BOW/3/SARA/THB//VEE/4/PIFED/6/BORL14 | 6SATYN - best PT line, Good performance and resistant to rust | F5 | NO | 789.2389489 | | | | | 01-Jan-23 | sMTA |
| 115 | F5SUSCWYCY BLK | Batan 2021 | 23 | 9231167 | SKAUZ*2/FCT/6/CNDO/R143//ENTE/MEXI_2/3/AEGILOPS SQUARROSA (TAUS)/4/WEAVER/5/PASTOR | YLD, TGW, YLD, TGW | F5 | NO | 796.6155615 | | | | | 01-Jan-23 | sMTA |
| 116 | F5SUSCWYCY BLK | Batan 2021 | 27 | 9231171 | FRANCOLIN #1/WBLL1/7/CTRIGO/5/KAUZ//ALTAR 84/AOS/3/KAUZ/4/SW94.15464/6/2*UP2338*2/SHAMA/3/MILAN/KAUZ//CHIL/CHUM18/4/UP2338*2/SHAMA | YLD/Day - LHF:BM, YLD,HI,BM,GM2 | F5 | NO | 802.7251182 | | | | | 01-Jan-23 | sMTA |
| 117 | P10WYCBV21B1 | Batan 2021 | 40 | 8287919 | MEX94.27.1.20/3/SOKOLL//ATTILA/3*BCN/4/PUB94.15.1.12/WBLL1/5/MUCUY | | Check | NO | . | | | | | 01-Jan-23 | sMTA |
| 118 | P10WYCBV21B1 | Batan 2021 | 41 | 9100612 | REEDLING-GL5A_1/QUAIU | Marker assisted selection, Good performance | F7 | NO | 948.94 | | | | | 01-Jan-23 | sMTA |
| 119 | P10WYCBV21B1 | Batan 2021 | 42 | 9100614 | REEDLING-GL5A_1/QUAIU | Marker assisted selection, Good performance | F7 | NO | 964.64 | | | | | 01-Jan-23 | sMTA |
| 120 | P10WYCBV21B1 | Batan 2021 | 43 | 9100616 | REEDLING-GL5A_1/QUAIU | Marker assisted selection, Good performance | F7 | NO | 946.85 | | | | | 01-Jan-23 | sMTA |
| 121 | P10WYCBV21B1 | Batan 2021 | 44 | 9100618 | REEDLING-GL5A_1/QUAIU | Marker assisted selection, Good performance | F7 | NO | 953.93 | | | | | 01-Jan-23 | sMTA |
| 122 | P10WYCBV21B1 | Batan 2021 | 46 | 9100625 | REEDLING-GL5A_1/QUAIU | Marker assisted selection, Good performance | F7 | NO | 985.50 | | | | | 01-Jan-23 | sMTA |
| 123 | P10WYCBV21B1 | Batan 2021 | 48 | 9100630 | REEDLING-GL5A_1/QUAIU | Marker assisted selection, Good performance | F7 | NO | 978.86 | | | | | 01-Jan-23 | sMTA |
| 124 | P10WYCBV21B1 | Batan 2021 | 49 | 9100633 | REEDLING-GL5A_1/QUAIU | Marker assisted selection, Good performance | F7 | NO | 987.91 | | | | | 01-Jan-23 | sMTA |
| 125 | P10WYCBV21B1 | Batan 2021 | 50 | 9100635 | REEDLING-GL5A_1/QUAIU | Marker assisted selection, Good performance | F7 | NO | 984.08 | | | | | 01-Jan-23 | sMTA |
| 126 | P10WYCBV21B1 | Batan 2021 | 51 | 9100636 | REEDLING-GL5A_1/QUAIU | Marker assisted selection, Good performance | F7 | NO | 976.42 | | | | | 01-Jan-23 | sMTA |
| 127 | P10WYCBV21B1 | Batan 2021 | 52 | 9100637 | REEDLING-GL5A_1/QUAIU | Marker assisted selection, Good performance | F7 | NO | 969.39 | | | | | 01-Jan-23 | sMTA |
| 128 | P10WYCBV21B1 | Batan 2021 | 53 | 9100638 | REEDLING-GL5A_1/QUAIU | Marker assisted selection, Good performance | F7 | NO | 1006.27 | | | | | 01-Jan-23 | sMTA |
| 129 | P10WYCBV21B1 | Batan 2021 | 54 | 9100641 | REEDLING-GL5A_1/QUAIU | Marker assisted selection, Good performance | F7 | NO | 961.91 | | | | | 01-Jan-23 | sMTA |
| 130 | P10WYCBV21B1 | Batan 2021 | 55 | 9100643 | REEDLING-GL5A_1/QUAIU | Marker assisted selection, Good performance | F7 | NO | 1011.95 | | | | | 01-Jan-23 | sMTA |
| 131 | P10WYCBV21B1 | Batan 2021 | 56 | 9100647 | REEDLING-GL5A_1/QUAIU | Marker assisted selection, Good performance | F7 | NO | 1021.91 | | | | | 01-Jan-23 | sMTA |
| 132 | P10WYCBV21B1 | Batan 2021 | 62 | 9100668 | REEDLING-GL5A_1/QUAIU | Marker assisted selection, Good performance | F7 | NO | 968.33 | | | | | 01-Jan-23 | sMTA |
| 133 | P10WYCBV21B1 | Batan 2021 | 63 | 9100672 | REEDLING-GL5A_1/QUAIU | Marker assisted selection, Good performance | F7 | NO | 950.69 | | | | | 01-Jan-23 | sMTA |
| 134 | P10WYCBV21B1 | Batan 2021 | 64 | 9100676 | REEDLING-GL5A_2/6/BCN/WBLL1//ROLF07/5/ UP2338*2/SHAMA/3/MILAN/KAUZ//CHIL/CHUM18/4/UP2338*2/SHAMA | Marker assisted selection, Good international performance of PT line | F7 | NO | 947.28 | | | | | 01-Jan-23 | sMTA |
| 135 | P10WYCBV21B1 | Batan 2021 | 65 | 9100678 | REEDLING-GL5A_2/6/BCN/WBLL1//ROLF07/5/ UP2338*2/SHAMA/3/MILAN/KAUZ//CHIL/CHUM18/4/UP2338*2/SHAMA | Marker assisted selection, Good international performance of PT line | F7 | NO | 948.21 | | | | | 01-Jan-23 | sMTA |
| 136 | P10WYCBV21B1 | Batan 2021 | 67 | 9100687 | REEDLING-GL5A_2/6/BCN/WBLL1//ROLF07/5/ UP2338*2/SHAMA/3/MILAN/KAUZ//CHIL/CHUM18/4/UP2338*2/SHAMA | Marker assisted selection, Good international performance of PT line | F7 | NO | 995.20 | | | | | 01-Jan-23 | sMTA |
| 137 | P10WYCBV21B1 | Batan 2021 | 69 | 9100697 | REEDLING-GL5A_2/6/BCN/WBLL1//ROLF07/5/ UP2338*2/SHAMA/3/MILAN/KAUZ//CHIL/CHUM18/4/UP2338*2/SHAMA | Marker assisted selection, Good international performance of PT line | F7 | NO | 945.59 | | | | | 01-Jan-23 | sMTA |
| 138 | P10WYCBV21B1 | Batan 2021 | 70 | 9100698 | REEDLING-GL5A_2/6/BCN/WBLL1//ROLF07/5/ UP2338*2/SHAMA/3/MILAN/KAUZ//CHIL/CHUM18/4/UP2338*2/SHAMA | Marker assisted selection, Good international performance of PT line | F7 | NO | 952.18 | | | | | 01-Jan-23 | sMTA |
| 139 | P10WYCBV21B1 | Batan 2021 | 72 | 9100702 | REEDLING-GL5A_2/6/BCN/WBLL1//ROLF07/5/ UP2338*2/SHAMA/3/MILAN/KAUZ//CHIL/CHUM18/4/UP2338*2/SHAMA | Marker assisted selection, Good international performance of PT line | F7 | NO | 934.74 | | | | | 01-Jan-23 | sMTA |
| 140 | P10WYCBV21B1 | Batan 2021 | 75 | 9100709 | REEDLING-GL5A_2/6/BCN/WBLL1//ROLF07/5/ UP2338*2/SHAMA/3/MILAN/KAUZ//CHIL/CHUM18/4/UP2338*2/SHAMA | Marker assisted selection, Good international performance of PT line | F7 | NO | 937.99 | | | | | 01-Jan-23 | sMTA |
| 141 | P10WYCBV21B1 | Batan 2021 | 76 | 9100710 | REEDLING-GL5A_2/6/BCN/WBLL1//ROLF07/5/ UP2338*2/SHAMA/3/MILAN/KAUZ//CHIL/CHUM18/4/UP2338*2/SHAMA | Marker assisted selection, Good international performance of PT line | F7 | NO | 978.25 | | | | | 01-Jan-23 | sMTA |
| 142 | P10WYCBV21B1 | Batan 2021 | 78 | 9100728 | REEDLING-GL5A_2/6/BCN/WBLL1//ROLF07/5/ UP2338*2/SHAMA/3/MILAN/KAUZ//CHIL/CHUM18/4/UP2338*2/SHAMA | Marker assisted selection, Good international performance of PT line | F7 | NO | 933.31 | | | | | 01-Jan-23 | sMTA |
| 143 | P10WYCBV21B1 | Batan 2021 | 79 | 9100736 | REEDLING-GL5A_2/QUAIU | Marker assisted selection, Good performance | F7 | NO | 947.88 | | | | | 01-Jan-23 | sMTA |
| 144 | P10WYCBV21B1 | Batan 2021 | 80 | 7857856 | SERI/BAV92//PUB94.15.1.12/WBLL1 | | Check | NO | 861.51 | | | | | 01-Jan-23 | sMTA |
| 145 | P10WYCBV21B1 | Batan 2021 | 85 | 9100758 | REEDLING-GL5A_1/3/SERI/BAV92//PUB94.15.1.12/WBLL1 | Marker assisted selection, Good international performance of PT line | F7 | NO | 970.94 | | | | | 01-Jan-23 | sMTA |
| 146 | P10WYCBV21B1 | Batan 2021 | 86 | 9100790 | REEDLING-GL5A_1/3/SERI/BAV92//PUB94.15.1.12/WBLL1 | Marker assisted selection, Good international performance of PT line | F7 | NO | 954.99 | | | | | 01-Jan-23 | sMTA |
| 147 | P10WYCBV21B1 | Batan 2021 | 87 | 9100860 | REEDLING-GW2AMUT_1/6/BCN/WBLL1//ROLF07 /5/UP2338*2/SHAMA/3/MILAN/KAUZ//CHIL/CHUM18/4/UP2338*2/SHAMA | Marker assisted selection, Good international performance of PT line | F7 | NO | 1029.58 | | | | | 01-Jan-23 | sMTA |
| 148 | P10WYCBV21B1 | Batan 2021 | 88 | 9100862 | REEDLING-GW2AMUT_1/6/BCN/WBLL1//ROLF07 /5/UP2338*2/SHAMA/3/MILAN/KAUZ//CHIL/CHUM18/4/UP2338*2/SHAMA | Marker assisted selection, Good international performance of PT line | F7 | NO | 999.15 | | | | | 01-Jan-23 | sMTA |
| 149 | P10WYCBV21B1 | Batan 2021 | 89 | 9100890 | REEDLING-GW2AMUT_1/QUAIU | Marker assisted selection, Good performance | F7 | NO | 1006.69 | | | | | 01-Jan-23 | sMTA |
| 150 | P10WYCBV21B1 | Batan 2021 | 90 | 9100895 | REEDLING-GW2AMUT_1/QUAIU | Marker assisted selection, Good performance | F7 | NO | 1072.89 | | | | | 01-Jan-23 | sMTA |
| 151 | P10WYCBV21B1 | Batan 2021 | 91 | 9100907 | REEDLING-GW2AMUT_1/QUAIU | Marker assisted selection, Good performance | F7 | NO | 988.80 | | | | | 01-Jan-23 | sMTA |
| 152 | P10WYCBV21B1 | Batan 2021 | 92 | 9100914 | REEDLING-GW2AMUT_1/QUAIU | Marker assisted selection, Good performance | F7 | NO | 982.79 | | | | | 01-Jan-23 | sMTA |
| 153 | P10WYCBV21B1 | Batan 2021 | 93 | 9100915 | REEDLING-GW2AMUT_1/QUAIU | Marker assisted selection, Good performance | F7 | NO | 988.74 | | | | | 01-Jan-23 | sMTA |
| 154 | P10WYCBV21B1 | Batan 2021 | 94 | 9100917 | REEDLING-GW2AMUT_1/QUAIU | Marker assisted selection, Good performance | F7 | NO | 1006.99 | | | | | 01-Jan-23 | sMTA |
| 155 | P10WYCBV21B1 | Batan 2021 | 95 | 9100920 | REEDLING-GW2AMUT_1/QUAIU | Marker assisted selection, Good performance | F7 | NO | 1003.05 | | | | | 01-Jan-23 | sMTA |
| 156 | P10WYCBV21B1 | Batan 2021 | 96 | 9100954 | REEDLING-GW2AMUT_2/5/MEX94.27.1.20/3/ SOKOLL//ATTILA/3*BCN/4/PUB94.15.1.12/WBLL1 | Marker assisted selection, Good international performance of PT line | F7 | NO | 1011.29 | | | | | 01-Jan-23 | sMTA |
| 157 | P10WYCBV21B1 | Batan 2021 | 97 | 9100968 | REEDLING-GW2AMUT_2/5/MEX94.27.1.20/3/ SOKOLL//ATTILA/3*BCN/4/PUB94.15.1.12/WBLL1 | Marker assisted selection, Good international performance of PT line | F7 | NO | 993.95 | | | | | 01-Jan-23 | sMTA |
| 158 | P10WYCBV21B1 | Batan 2021 | 98 | 9100970 | REEDLING-GW2AMUT_2/5/MEX94.27.1.20/3/ SOKOLL//ATTILA/3*BCN/4/PUB94.15.1.12/WBLL1 | Marker assisted selection, Good international performance of PT line | F7 | NO | 1121.94 | | | | | 01-Jan-23 | sMTA |
| 159 | P10WYCBV21B1 | Batan 2021 | 99 | 9100973 | REEDLING-GW2AMUT_2/5/MEX94.27.1.20/3/ SOKOLL//ATTILA/3*BCN/4/PUB94.15.1.12/WBLL1 | Marker assisted selection, Good international performance of PT line | F7 | NO | 1004.32 | | | | | 01-Jan-23 | sMTA |
| 160 | P10WYCBV21B1 | Batan 2021 | 140 | 9101045 | REEDLING-GL5A_1/QUAIU | S16-37_4_8\5A Grain Length\ BS00003696 \BS00070260 \+, PT line | F7 | NO | 966.80 | | | | | 01-Jan-23 | sMTA |
| 161 | P10WYCBV21B1 | Batan 2021 | 160 | 8287892 | MEX94.27.1.20/3/SOKOLL//ATTILA/3*BCN/4/PUB94.15.1.12/WBLL1/5/MUCUY | | Check | NO | . | | | | | 01-Jan-23 | sMTA |
| 162 | P10WYCBV21B1 | Batan 2021 | 181 | 9217077 | SERI/BAV92//PUB94.15.1.12/WBLL1/3/BORL14 | High stem strength, Root plate spread (mm) | F7 | NO | 1063.87 | | | | | 01-Jan-23 | sMTA |
| 163 | P10WYCBV21B1 | Batan 2021 | 201 | 9217137 | C80.1/3*QT4118//KAUZ/RAYON/3/2*TRCH/7/CMH79A.955/4/AGA/3/4*SN64/CNO67//INIA66/5/NAC/6/RIALTO/8/WBLL1*2/KURUKU/9/BOKOTA/10/SERI/BAV92//PUB94.15.1.12/WBLL1/3/MUCUY | High HI, High BM | F7 | NO | 940.77 | | | | | 01-Jan-23 | sMTA |
| 164 | P10WYCBV21B1 | Batan 2021 | 208 | 9217160 | C80.1/3*QT4118//KAUZ/RAYON/3/2*TRCH/7/CMH79A.955/4/AGA/3/4*SN64/CNO67//INIA66/5/NAC/6/RIALTO/8/WBLL1*2/KURUKU/9/BOKOTA/10/SERI/BAV92//PUB94.15.1.12/WBLL1/3/MUCUY | High HI, High BM | F7 | NO | 936.20 | | | | | 01-Jan-23 | sMTA |
| 165 | P10WYCBV21B1 | Batan 2021 | 219 | 9217196 | BORL14/BAJ #1 | High Yield, TGW | F7 | NO | 948.94 | | | | | 01-Jan-23 | sMTA |
| 166 | P10WYCBV21B1 | Batan 2021 | 220 | 9217198 | BORL14/BAJ #1 | High Yield, TGW | F7 | NO | 964.64 | | | | | 01-Jan-23 | sMTA |
| 167 | P10WYCBV21B1 | Batan 2021 | 223 | 9217206 | BORL14/BAJ #1 | High Yield, TGW | F7 | NO | 933.11 | | | | | 01-Jan-23 | sMTA |
| 168 | P10WYCBV21B1 | Batan 2021 | 224 | 9217207 | BORL14/BAJ #1 | High Yield, TGW | F7 | NO | 991.41 | | | | | 01-Jan-23 | sMTA |
| 169 | P10WYCBV21B1 | Batan 2021 | 227 | 9217213 | BORL14/BAJ #1 | High Yield, TGW | F7 | NO | 978.86 | | | | | 01-Jan-23 | sMTA |
| 170 | P10WYCBV21B1 | Batan 2021 | 228 | 9217214 | BORL14/BAJ #1 | High Yield, TGW | F7 | NO | 937.64 | | | | | 01-Jan-23 | sMTA |
| 171 | P10WYCBV21B1 | Batan 2021 | 230 | 9217216 | BORL14/BAJ #1 | High Yield, TGW | F7 | NO | 987.91 | | | | | 01-Jan-23 | sMTA |
| 172 | P10WYCBV21B1 | Batan 2021 | 231 | 9217217 | BORL14/BAJ #1 | High Yield, TGW | F7 | NO | 996.67 | | | | | 01-Jan-23 | sMTA |
| 173 | P10WYCBV21B1 | Batan 2021 | 232 | 9217218 | BORL14/BAJ #1 | High Yield, TGW | F7 | NO | 984.08 | | | | | 01-Jan-23 | sMTA |
| 174 | P10WYCBV21B1 | Batan 2021 | 233 | 9217219 | BORL14/BAJ #1 | High Yield, TGW | F7 | NO | 976.42 | | | | | 01-Jan-23 | sMTA |
| 175 | P10WYCBV21B1 | Batan 2021 | 234 | 9217220 | BORL14/BAJ #1 | High Yield, TGW | F7 | NO | 969.39 | | | | | 01-Jan-23 | sMTA |
| 176 | P10WYCBV21B1 | Batan 2021 | 235 | 9217224 | BORL14/BAJ #1 | High Yield, TGW | F7 | NO | 952.37 | | | | | 01-Jan-23 | sMTA |
| 177 | P10WYCBV21B1 | Batan 2021 | 236 | 9217225 | BORL14/SOKOLL | High Yield, Good combiner, tolerant to heat | F7 | NO | 1011.95 | | | | | 01-Jan-23 | sMTA |
| 178 | P10WYCBV21B1 | Batan 2021 | 238 | 9217229 | BORL14/SOKOLL | High Yield, Good combiner, tolerant to heat | F7 | NO | 1021.91 | | | | | 01-Jan-23 | sMTA |
| 179 | P10WYCBV21B1 | Batan 2021 | 244 | 9217238 | BORL14/SOKOLL | High Yield, Good combiner, tolerant to heat | F7 | NO | 935.17 | | | | | 01-Jan-23 | sMTA |
| 180 | P10WYCBV21B1 | Batan 2021 | 248 | 9217246 | BORL14/SOKOLL | High Yield, Good combiner, tolerant to heat | F7 | NO | 958.83 | | | | | 01-Jan-23 | sMTA |
| 181 | P10WYCBV21B1 | Batan 2021 | 251 | 9217252 | BORL14/SOKOLL | High Yield, Good combiner, tolerant to heat | F7 | NO | 950.69 | | | | | 01-Jan-23 | sMTA |
| 182 | P10WYCBV21B1 | Batan 2021 | 252 | 9217263 | SORA/AE.SQUARROSA (617)//2*BORL14 | BM_day, High Yield, BM, Root plate spread (mm) | F7 | NO | 956.90 | | | | | 01-Jan-23 | sMTA |
| 183 | P10WYCBV21B1 | Batan 2021 | 253 | 9217269 | SORA/AE.SQUARROSA (617)//2*BORL14 | BM_day, High Yield, BM, Root plate spread (mm) | F7 | NO | 946.11 | | | | | 01-Jan-23 | sMTA |
| 184 | P10WYCBV21B1 | Batan 2021 | 254 | 9217278 | SORA/AE.SQUARROSA (617)//2*BORL14 | BM_day, High Yield, BM, Root plate spread (mm) | F7 | NO | 940.87 | | | | | 01-Jan-23 | sMTA |
| 185 | P10WYCBV21B1 | Batan 2021 | 255 | 9217279 | SORA/AE.SQUARROSA (617)//2*BORL14 | BM_day, High Yield, BM, Root plate spread (mm) | F7 | NO | 967.11 | | | | | 01-Jan-23 | sMTA |
| 186 | P10WYCBV21B1 | Batan 2021 | 256 | 9217284 | SORA/AE.SQUARROSA (617)//2*BORL14 | BM_day, High Yield, BM, Root plate spread (mm) | F7 | NO | 1016.59 | | | | | 01-Jan-23 | sMTA |
| 187 | P10WYCBV21B1 | Batan 2021 | 257 | 9217292 | BCN/WBLL1//ROLF07/6/CROC_1/AE.SQUARROSA (205)//BORL95/3/PRL/SARA//TSI/VEE#5/4/FRET2/5/CIRO16 | COP, GY, BM, . | F7 | NO | 967.95 | | | | | 01-Jan-23 | sMTA |
| 188 | P10WYCBV21B1 | Batan 2021 | 258 | 9217296 | BCN/WBLL1//ROLF07/6/CROC_1/AE.SQUARROSA (205)//BORL95/3/PRL/SARA//TSI/VEE#5/4/FRET2/5/CIRO16 | COP, GY, BM, . | F7 | NO | 977.79 | | | | | 01-Jan-23 | sMTA |
| 189 | P10WYCBV21B1 | Batan 2021 | 259 | 9217344 | BCN/WBLL1//ROLF07/3/BORL14 | COP, GY, BM, High Yield | F7 | NO | 960.63 | | | | | 01-Jan-23 | sMTA |
| 190 | P10WYCBV21B1 | Batan 2021 | 260 | 9217359 | BCN/WBLL1//ROLF07/3/BORL14 | COP, GY, BM, High Yield | F7 | NO | 958.65 | | | | | 01-Jan-23 | sMTA |
| 191 | P10WYCBV21B1 | Batan 2021 | 261 | 9217373 | BCN/WBLL1//ROLF07/3/BORL14 | COP, GY, BM, High Yield | F7 | NO | 945.20 | | | | | 01-Jan-23 | sMTA |
| 192 | P10WYCBV21B1 | Batan 2021 | 262 | 9217375 | BCN/WBLL1//ROLF07/3/BORL14 | COP, GY, BM, High Yield | F7 | NO | 948.40 | | | | | 01-Jan-23 | sMTA |
| 193 | P10WYCBV21B1 | Batan 2021 | 263 | 9217376 | BCN/WBLL1//ROLF07/3/BORL14 | COP, GY, BM, High Yield | F7 | NO | 959.03 | | | | | 01-Jan-23 | sMTA |
| 194 | P10WYCBV21B1 | Batan 2021 | 264 | 9217381 | BCN/WBLL1//ROLF07/3/BORL14 | COP, GY, BM, High Yield | F7 | NO | 977.08 | | | | | 01-Jan-23 | sMTA |
| 195 | P10WYCBV21B1 | Batan 2021 | 265 | 9217387 | BCN/WBLL1//ROLF07/3/BORL14 | COP, GY, BM, High Yield | F7 | NO | 952.48 | | | | | 01-Jan-23 | sMTA |
| 196 | P10WYCBV21B1 | Batan 2021 | 266 | 9217390 | BCN/WBLL1//ROLF07/3/BORL14 | COP, GY, BM, High Yield | F7 | NO | 1020.80 | | | | | 01-Jan-23 | sMTA |
| 197 | P10WYCBV21B1 | Batan 2021 | 267 | 9217393 | BCN/WBLL1//ROLF07/3/BORL14 | COP, GY, BM, High Yield | F7 | NO | 980.47 | | | | | 01-Jan-23 | sMTA |
| 198 | P10WYCBV21B1 | Batan 2021 | 268 | 9217395 | BCN/WBLL1//ROLF07/3/BORL14 | COP, GY, BM, High Yield | F7 | NO | 962.71 | | | | | 01-Jan-23 | sMTA |
| 199 | P10WYCBV21B1 | Batan 2021 | 269 | 9217397 | BCN/WBLL1//ROLF07/3/BORL14 | COP, GY, BM, High Yield | F7 | NO | 984.03 | | | | | 01-Jan-23 | sMTA |
| 200 | P10WYCBV21B1 | Batan 2021 | 270 | 9217419 | BCN/WBLL1/4/MILAN/KAUZ//DHARWAR DRY/3/BAV92/6/CROC_1/AE.SQUARROSA (205)//BORL95/3/PRL/SARA//TSI/VEE#5/4/FRET2/5/CIRO16 | COP, GY, BM, . | F7 | NO | 976.87 | | | | | 01-Jan-23 | sMTA |
| 201 | P10WYCBV21B1 | Batan 2021 | 271 | 9217423 | BCN/WBLL1/4/MILAN/KAUZ//DHARWAR DRY/3/BAV92/6/CROC_1/AE.SQUARROSA (205)//BORL95/3/PRL/SARA//TSI/VEE#5/4/FRET2/5/CIRO16 | COP, GY, BM, . | F7 | NO | 942.22 | | | | | 01-Jan-23 | sMTA |
| 202 | P10WYCBV21B1 | Batan 2021 | 272 | 9217425 | BCN/WBLL1/4/MILAN/KAUZ//DHARWAR DRY/3/BAV92/6/CROC_1/AE.SQUARROSA (205)//BORL95/3/PRL/SARA//TSI/VEE#5/4/FRET2/5/CIRO16 | COP, GY, BM, . | F7 | NO | 952.98 | | | | | 01-Jan-23 | sMTA |
| 203 | P10WYCBV21B1 | Batan 2021 | 273 | 9217426 | BCN/WBLL1/4/MILAN/KAUZ//DHARWAR DRY/3/BAV92/6/CROC_1/AE.SQUARROSA (205)//BORL95/3/PRL/SARA//TSI/VEE#5/4/FRET2/5/CIRO16 | COP, GY, BM, . | F7 | NO | 959.96 | | | | | 01-Jan-23 | sMTA |
| 204 | P10WYCBV21B1 | Batan 2021 | 276 | 9217446 | 68.111/RGB-U//WARD/3/FGO/4/RABI/5/AE. SQUARROSA (778)/6/2*CROC_1/AE.SQUARROSA (205)//BORL95/3/PRL/SARA//TSI/VEE#5/4/FRET2/5/CIRO16 | BM day, BM, . | F7 | NO | 946.93 | | | | | 01-Jan-23 | sMTA |
| 205 | P10WYCBV21B1 | Batan 2021 | 280 | 8600381 | SOKOLL/3/PASTOR//HXL7573/2*BAU/4/WBLL4//OAX93.24.35/WBLL1/5/D67.2/PARANA 66.270//AE.SQUARROSA (320)/3/CUNNINGHAM/4/VORB | | Check | NO | . | | | | | 01-Jan-23 | sMTA |
| 206 | P10WYCBV21B1 | Batan 2021 | 284 | 9217469 | QUAIU/BORL14 | GY, GNO, TGW | F7 | NO | 945.41 | | | | | 01-Jan-23 | sMTA |
| 207 | P10WYCBV21B1 | Batan 2021 | 285 | 9217470 | QUAIU/BORL14 | GY, GNO, TGW | F7 | NO | 959.72 | | | | | 01-Jan-23 | sMTA |
| 208 | P10WYCBV21B1 | Batan 2021 | 286 | 9217472 | QUAIU/BORL14 | GY, GNO, TGW | F7 | NO | 934.61 | | | | | 01-Jan-23 | sMTA |
| 209 | P10WYCBV21B1 | Batan 2021 | 287 | 9217473 | QUAIU/BORL14 | GY, GNO, TGW | F7 | NO | 956.31 | | | | | 01-Jan-23 | sMTA |
| 210 | P10WYCBV21B1 | Batan 2021 | 288 | 9217474 | QUAIU/BORL14 | GY, GNO, TGW | F7 | NO | 973.03 | | | | | 01-Jan-23 | sMTA |
| 211 | P10WYCBV21B1 | Batan 2021 | 290 | 9217476 | QUAIU/BORL14 | GY, GNO, TGW | F7 | NO | 998.01 | | | | | 01-Jan-23 | sMTA |
| 212 | P10WYCBV21B1 | Batan 2021 | 291 | 9217477 | QUAIU/BORL14 | GY, GNO, TGW | F7 | NO | 938.31 | | | | | 01-Jan-23 | sMTA |
| 213 | P10WYCBV21B1 | Batan 2021 | 292 | 9217478 | QUAIU/BORL14 | GY, GNO, TGW | F7 | NO | 950.75 | | | | | 01-Jan-23 | sMTA |
| 214 | P10WYCBV21B1 | Batan 2021 | 296 | 9217482 | QUAIU/BORL14 | GY, GNO, TGW | F7 | NO | 945.95 | | | | | 01-Jan-23 | sMTA |
| 215 | P10WYCBV21B1 | Batan 2021 | 297 | 9217483 | QUAIU/BORL14 | GY, GNO, TGW | F7 | NO | 957.37 | | | | | 01-Jan-23 | sMTA |
| 216 | P10WYCBV21B1 | Batan 2021 | 298 | 9217484 | QUAIU/BORL14 | GY, GNO, TGW | F7 | NO | 974.84 | | | | | 01-Jan-23 | sMTA |
| 217 | P10WYCBV21B1 | Batan 2021 | 300 | 9217486 | QUAIU/BORL14 | GY, GNO, TGW | F7 | NO | 986.45 | | | | | 01-Jan-23 | sMTA |
| 218 | P10WYCBV21B1 | Batan 2021 | 304 | 9217491 | QUAIU/BORL14 | GY, GNO, TGW | F7 | NO | 961.8978531 | | | | | 01-Jan-23 | sMTA |
| 219 | P10WYCBV21B1 | Batan 2021 | 306 | 9217493 | QUAIU/BORL14 | GY, GNO, TGW | F7 | NO | 933.8856921 | | | | | 01-Jan-23 | sMTA |
| 220 | P10WYCBV21B1 | Batan 2021 | 308 | 9217495 | QUAIU/BORL14 | GY, GNO, TGW | F7 | NO | 943.4490025 | | | | | 01-Jan-23 | sMTA |
| 221 | P10WYCBV21B1 | Batan 2021 | 309 | 9217496 | QUAIU/BORL14 | GY, GNO, TGW | F7 | NO | 964.5210321 | | | | | 01-Jan-23 | sMTA |
| 222 | P10WYCBV21B1 | Batan 2021 | 310 | 9217497 | QUAIU/BORL14 | GY, GNO, TGW | F7 | NO | 966.8481721 | | | | | 01-Jan-23 | sMTA |
| 223 | P10WYCBV21B1 | Batan 2021 | 312 | 9217499 | QUAIU/BORL14 | GY, GNO, TGW | F7 | NO | 1000.376143 | | | | | 01-Jan-23 | sMTA |
| 224 | P10WYCBV21B1 | Batan 2021 | 313 | 9217500 | QUAIU/BORL14 | GY, GNO, TGW | F7 | NO | 955.5935148 | | | | | 01-Jan-23 | sMTA |
| 225 | P10WYCBV21B1 | Batan 2021 | 318 | 9217505 | QUAIU/BORL14 | GY, GNO, TGW | F7 | NO | 981.6588984 | | | | | 01-Jan-23 | sMTA |
| 226 | P10WYCBV21B1 | Batan 2021 | 319 | 9217506 | QUAIU/BORL14 | GY, GNO, TGW | F7 | NO | 939.2473601 | | | | | 01-Jan-23 | sMTA |
| 227 | P10WYCBV21B1 | Batan 2021 | 321 | 9217507 | QUAIU/BORL14 | GY, GNO, TGW | F7 | NO | 958.9859387 | | | | | 01-Jan-23 | sMTA |
| 228 | P10WYCBV21B1 | Batan 2021 | 323 | 9217509 | TECUE #1/2*WAXWING//KUTZ | SPI, RUEgf, RUET, BM/day, BM, YLD | F7 | NO | 949.0847893 | | | | | 01-Jan-23 | sMTA |
| 229 | P10WYCBV21B1 | Batan 2021 | 325 | 9217516 | TECUE #1/2*WAXWING//KUTZ | SPI, RUEgf, RUET, BM/day, BM, YLD | F7 | NO | 955.3160426 | | | | | 01-Jan-23 | sMTA |
| 230 | P10WYCBV21B1 | Batan 2021 | 328 | 9217530 | TECUE #1/2*WAXWING//KUTZ | SPI, RUEgf, RUET, BM/day, BM, YLD | F7 | NO | 952.9538592 | | | | | 01-Jan-23 | sMTA |
| 231 | P10WYCBV21B1 | Batan 2021 | 331 | 9217535 | MILAN/KAUZ//DHARWAR DRY/3/BAV92/4/BORL14 | COP, GY, BM, High Yield | F7 | NO | 966.277605 | | | | | 01-Jan-23 | sMTA |
| 232 | P10WYCBV21B1 | Batan 2021 | 332 | 9217536 | MILAN/KAUZ//DHARWAR DRY/3/BAV92/4/BORL14 | COP, GY, BM, High Yield | F7 | NO | 967.8418497 | | | | | 01-Jan-23 | sMTA |
| 233 | P10WYCBV21B1 | Batan 2021 | 333 | 9217537 | MILAN/KAUZ//DHARWAR DRY/3/BAV92/4/BORL14 | COP, GY, BM, High Yield | F7 | NO | 974.196507 | | | | | 01-Jan-23 | sMTA |
| 234 | P10WYCBV21B1 | Batan 2021 | 335 | 9217539 | MILAN/KAUZ//DHARWAR DRY/3/BAV92/4/BORL14 | COP, GY, BM, High Yield | F7 | NO | 940.9501816 | | | | | 01-Jan-23 | sMTA |
| 235 | P10WYCBV21B1 | Batan 2021 | 338 | 9217542 | MILAN/KAUZ//DHARWAR DRY/3/BAV92/4/BORL14 | COP, GY, BM, High Yield | F7 | NO | 989.4974371 | | | | | 01-Jan-23 | sMTA |
| 236 | P10WYCBV21B1 | Batan 2021 | 339 | 9217544 | MILAN/KAUZ//DHARWAR DRY/3/BAV92/4/BORL14 | COP, GY, BM, High Yield | F7 | NO | 939.6460985 | | | | | 01-Jan-23 | sMTA |
| 237 | P10WYCBV21B1 | Batan 2021 | 344 | 9217550 | MILAN/KAUZ//DHARWAR DRY/3/BAV92/4/BORL14 | COP, GY, BM, High Yield | F7 | NO | 944.6535382 | | | | | 01-Jan-23 | sMTA |
| 238 | P10WYCBV21B1 | Batan 2021 | 347 | 9217553 | MILAN/KAUZ//DHARWAR DRY/3/BAV92/4/BORL14 | COP, GY, BM, High Yield | F7 | NO | 971.1966757 | | | | | 01-Jan-23 | sMTA |
| 239 | P10WYCBV21B1 | Batan 2021 | 349 | 9217555 | MILAN/KAUZ//DHARWAR DRY/3/BAV92/4/BORL14 | COP, GY, BM, High Yield | F7 | NO | 956.3470969 | | | | | 01-Jan-23 | sMTA |
| 240 | P10WYCBV21B1 | Batan 2021 | 350 | 9217556 | MILAN/KAUZ//DHARWAR DRY/3/BAV92/4/BORL14 | COP, GY, BM, High Yield | F7 | NO | 939.7169357 | | | | | 01-Jan-23 | sMTA |
| 241 | P10WYCBV21B1 | Batan 2021 | 351 | 9217557 | MILAN/KAUZ//DHARWAR DRY/3/BAV92/4/BORL14 | COP, GY, BM, High Yield | F7 | NO | 935.3663533 | | | | | 01-Jan-23 | sMTA |
| 242 | P10WYCBV21B1 | Batan 2021 | 352 | 9217558 | MILAN/KAUZ//DHARWAR DRY/3/BAV92/4/BORL14 | COP, GY, BM, High Yield | F7 | NO | 1013.236061 | | | | | 01-Jan-23 | sMTA |
| 243 | P10WYCBV21B1 | Batan 2021 | 356 | 9217565 | CHEWINK #1/6/CROC_1/AE.SQUARROSA (205)//BORL95/3/PRL/SARA//TSI/VEE#5/4/FRET2/5/CIRO16 | BM day, YLD, . | F7 | NO | 996.9980739 | | | | | 01-Jan-23 | sMTA |
| 244 | P10WYCBV21B1 | Batan 2021 | 357 | 9217566 | CHEWINK #1/6/CROC_1/AE.SQUARROSA (205)//BORL95/3/PRL/SARA//TSI/VEE#5/4/FRET2/5/CIRO16 | BM day, YLD, . | F7 | NO | 990.5800718 | | | | | 01-Jan-23 | sMTA |
| 245 | P10WYCBV21B1 | Batan 2021 | 363 | 9217574 | CHEWINK #1/6/CROC_1/AE.SQUARROSA (205)//BORL95/3/PRL/SARA//TSI/VEE#5/4/FRET2/5/CIRO16 | BM day, YLD, . | F7 | NO | 939.7349044 | | | | | 01-Jan-23 | sMTA |
| 246 | P10WYCBV21B1 | Batan 2021 | 364 | 9217576 | CHEWINK #1/6/CROC_1/AE.SQUARROSA (205)//BORL95/3/PRL/SARA//TSI/VEE#5/4/FRET2/5/CIRO16 | BM day, YLD, . | F7 | NO | 999.0727581 | | | | | 01-Jan-23 | sMTA |
| 247 | P10WYCBV21B1 | Batan 2021 | 367 | 9217581 | CHEWINK #1/6/CROC_1/AE.SQUARROSA (205)//BORL95/3/PRL/SARA//TSI/VEE#5/4/FRET2/5/CIRO16 | BM day, YLD, . | F7 | NO | 944.5092635 | | | | | 01-Jan-23 | sMTA |
| 248 | P10WYCBV21B1 | Batan 2021 | 373 | 9217591 | TACUPETO F2001/6/CROC_1/AE.SQUARROSA (205)//BORL95/3/PRL/SARA//TSI/VEE#5/4/FRET2/5/CIRO16 | COP, GY, BM, . | F7 | NO | 943.2604904 | | | | | 01-Jan-23 | sMTA |
| 249 | P10WYCBV21B1 | Batan 2021 | 378 | 9217598 | TACUPETO F2001/6/CROC_1/AE.SQUARROSA (205)//BORL95/3/PRL/SARA//TSI/VEE#5/4/FRET2/5/CIRO16 | COP, GY, BM, . | F7 | NO | 981.5775898 | | | | | 01-Jan-23 | sMTA |
| 250 | P10WYCBV21B1 | Batan 2021 | 380 | 9217602 | TACUPETO F2001/6/CROC_1/AE.SQUARROSA (205)//BORL95/3/PRL/SARA//TSI/VEE#5/4/FRET2/5/CIRO16 | COP, GY, BM, . | F7 | NO | 950.5040435 | | | | | 01-Jan-23 | sMTA |
| 251 | P10WYCBV21B1 | Batan 2021 | 386 | 9217611 | TACUPETO F2001/6/CROC_1/AE.SQUARROSA (205)//BORL95/3/PRL/SARA//TSI/VEE#5/4/FRET2/5/CIRO16 | COP, GY, BM, . | F7 | NO | 958.4785019 | | | | | 01-Jan-23 | sMTA |
| 252 | P10WYCBV21B1 | Batan 2021 | 389 | 9217614 | TACUPETO F2001/6/CROC_1/AE.SQUARROSA (205)//BORL95/3/PRL/SARA//TSI/VEE#5/4/FRET2/5/CIRO16 | COP, GY, BM, . | F7 | NO | 944.9919599 | | | | | 01-Jan-23 | sMTA |
| 253 | P10WYCBV21B1 | Batan 2021 | 392 | 9217617 | MILAN/KAUZ//DHARWAR DRY/3/BAV92/6/ CROC_1/AE.SQUARROSA(205)//BORL95/3/PRL/SARA//TSI/VEE#5/4/FRET2/5/CIRO16 | COP, GY, BM, . | F7 | NO | 998.824165 | | | | | 01-Jan-23 | sMTA |
| 254 | P10WYCBV21B1 | Batan 2021 | 396 | 9217622 | MILAN/KAUZ//DHARWAR DRY/3/BAV92/6/ CROC_1/AE.SQUARROSA(205)//BORL95/3/PRL/SARA//TSI/VEE#5/4/FRET2/5/CIRO16 | COP, GY, BM, . | F7 | NO | 952.9185192 | | | | | 01-Jan-23 | sMTA |
| 255 | P10WYCBV21B1 | Batan 2021 | 398 | 9217624 | MILAN/KAUZ//DHARWAR DRY/3/BAV92/6/ CROC_1/AE.SQUARROSA(205)//BORL95/3/PRL/SARA//TSI/VEE#5/4/FRET2/5/CIRO16 | COP, GY, BM, . | F7 | NO | 968.8853889 | | | | | 01-Jan-23 | sMTA |
| 256 | P10WYCBV21B1 | Batan 2021 | 402 | 9217629 | MILAN/KAUZ//DHARWAR DRY/3/BAV92/6/ CROC_1/AE.SQUARROSA(205)//BORL95/3/PRL/SARA//TSI/VEE#5/4/FRET2/5/CIRO16 | COP, GY, BM, . | F7 | NO | 938.7626233 | | | | | 01-Jan-23 | sMTA |
| 257 | P10WYCBV21B1 | Batan 2021 | 408 | 9217638 | MILAN/KAUZ//DHARWAR DRY/3/BAV92/6/ CROC_1/AE.SQUARROSA(205)//BORL95/3/PRL/SARA//TSI/VEE#5/4/FRET2/5/CIRO16 | COP, GY, BM, . | F7 | NO | 948.6232945 | | | | | 01-Jan-23 | sMTA |
| 258 | P10WYCBV21B1 | Batan 2021 | 410 | 9217641 | MILAN/KAUZ//DHARWAR DRY/3/BAV92/6/ CROC_1/AE.SQUARROSA(205)//BORL95/3/PRL/SARA//TSI/VEE#5/4/FRET2/5/CIRO16 | COP, GY, BM, . | F7 | NO | 962.07273 | | | | | 01-Jan-23 | sMTA |
| 259 | P10WYCBV21B1 | Batan 2021 | 422 | 9217667 | SOKOLL/WBLL1/5/CROC_1/AE.SQUARROSA (205)//BORL95/3/PRL/SARA//TSI/VEE#5/4/FRET2/7/SOKOLL/3/PASTOR//HXL7573/2*BAU*2/6/OASIS/5*BORL95/5/CNDO/R143//ENTE/MEXI75/3/AE.SQ/4/2*OCI | YLD, GM2, YLD,PMG,GM2 | F7 | NO | 1003.499553 | | | | | 01-Jan-23 | sMTA |
| 260 | P10WYCBV21B1 | Batan 2021 | 423 | 9217668 | SOKOLL/WBLL1/5/CROC_1/AE.SQUARROSA (205)//BORL95/3/PRL/SARA//TSI/VEE#5/4/FRET2/7/SOKOLL/3/PASTOR//HXL7573/2*BAU*2/6/OASIS/5*BORL95/5/CNDO/R143//ENTE/MEXI75/3/AE.SQ/4/2*OCI | YLD, GM2, YLD,PMG,GM2 | F7 | NO | 941.8186223 | | | | | 01-Jan-23 | sMTA |
| 261 | P10WYCBV21B1 | Batan 2021 | 424 | 9217669 | SOKOLL/WBLL1/5/CROC_1/AE.SQUARROSA (205)//BORL95/3/PRL/SARA//TSI/VEE#5/4/FRET2/7/SOKOLL/3/PASTOR//HXL7573/2*BAU*2/6/OASIS/5*BORL95/5/CNDO/R143//ENTE/MEXI75/3/AE.SQ/4/2*OCI | YLD, GM2, YLD,PMG,GM2 | F7 | NO | 983.9230461 | | | | | 01-Jan-23 | sMTA |
| 262 | P10WYCBV21B1 | Batan 2021 | 425 | 9217670 | SOKOLL/WBLL1/5/CROC_1/AE.SQUARROSA (205)//BORL95/3/PRL/SARA//TSI/VEE#5/4/FRET2/7/SOKOLL/3/PASTOR//HXL7573/2*BAU*2/6/OASIS/5*BORL95/5/CNDO/R143//ENTE/MEXI75/3/AE.SQ/4/2*OCI | YLD, GM2, YLD,PMG,GM2 | F7 | NO | 1007.346628 | | | | | 01-Jan-23 | sMTA |
| 263 | P10WYCBV21B1 | Batan 2021 | 426 | 9217671 | SOKOLL/WBLL1/5/CROC_1/AE.SQUARROSA (205)//BORL95/3/PRL/SARA//TSI/VEE#5/4/FRET2/7/SOKOLL/3/PASTOR//HXL7573/2*BAU*2/6/OASIS/5*BORL95/5/CNDO/R143//ENTE/MEXI75/3/AE.SQ/4/2*OCI | YLD, GM2, YLD,PMG,GM2 | F7 | NO | 1046.905873 | | | | | 01-Jan-23 | sMTA |
| 264 | P10WYCBV21B1 | Batan 2021 | 427 | 9217672 | SOKOLL/WBLL1/5/CROC_1/AE.SQUARROSA (205)//BORL95/3/PRL/SARA//TSI/VEE#5/4/FRET2/7/SOKOLL/3/PASTOR//HXL7573/2*BAU*2/6/OASIS/5*BORL95/5/CNDO/R143//ENTE/MEXI75/3/AE.SQ/4/2*OCI | YLD, GM2, YLD,PMG,GM2 | F7 | NO | 986.6121119 | | | | | 01-Jan-23 | sMTA |
| 265 | P10WYCBV21B1 | Batan 2021 | 428 | 9217673 | SOKOLL/WBLL1/5/CROC_1/AE.SQUARROSA (205)//BORL95/3/PRL/SARA//TSI/VEE#5/4/FRET2/7/SOKOLL/3/PASTOR//HXL7573/2*BAU*2/6/OASIS/5*BORL95/5/CNDO/R143//ENTE/MEXI75/3/AE.SQ/4/2*OCI | YLD, GM2, YLD,PMG,GM2 | F7 | NO | 998.7216299 | | | | | 01-Jan-23 | sMTA |
| 266 | P10WYCBV21B1 | Batan 2021 | 431 | 9217694 | CMH79A.955/4/AGA/3/4*SN64/CNO67//INIA66/5/NAC/6/BORL14 | High YLD, High BM, Vcmax25N low, Root plate spread (mm) | F7 | NO | 969.1480313 | | | | | 01-Jan-23 | sMTA |
| 267 | P10WYCBV21B1 | Batan 2021 | 432 | 9217696 | CMH79A.955/4/AGA/3/4*SN64/CNO67//INIA66/5/NAC/6/BORL14 | High YLD, High BM, Vcmax25N low, Root plate spread (mm) | F7 | NO | 955.9562436 | | | | | 01-Jan-23 | sMTA |