Aligned Projects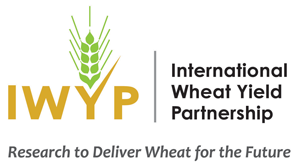 IWYP Aligned Projects
The International Wheat Yield Partnership has adopted a flexible research model to ensure it delivers on its' research objectives. From the inception of the Partnership, we have recognized the added benefit that comes from formally connecting to other scientifically excellent projects that are within the research scope of IWYP. We are calling these "IWYP Aligned Projects" and are keen to hear from you if you believe your research fits the scope of IWYP and that by connecting with us our research goals can be furthered.
Why become an Aligned Project?
Exchange of information and knowledge from projects currently in progress will further your own research goals and the goals of IWYP;
Both IWYP and Aligned Project partners gain considerable knowledge and commitment from each other;
The body of knowledge and emerging results for yield potential can be presented collectively to academic groups, industrial partners and funding agencies;
Sharing results and knowledge could increase the rate of progress in your own research;
Alignment will increase the critical mass in an important research area, will broaden access to a wider research network in the area of yield potential and will provide increased leverage for supporting future generations of wheat researchers;
A voice in shaping the research priorities of IWYP;
More cost-effective use of resources by avoiding duplication of effort;
Insight into the IWYP Science Program and research strategy enables researchers to be better positioned to submit applications that build on existing projects to directly support IWYP's goals;
Germplasm, traits, and tools emerging from Aligned Projects would be eligible for no cost access to the IWYP Hub at CIMMYT to validate discoveries and enter the prebreeding pipeline. This will be on the same terms as funded projects (subject to a quality/relevance/priority gateway check against agreed criteria);
Access to a well-defined pathway for deployment of output into a breeding program and improved varieties thus promoting the value of your research project to your institute and/or funder(s);
Support for researchers to participate in the annual IWYP Program Conference, interact directly with IWYP funded projects and scientists and share results; and
Some support may be provided (on a case-by-case basis) to support research activities of Aligned Projects where it benefits IWYP.
IWYP Aligned Project Background information
IWYP Aligned Project Application Form
IWYP Aligned Projects Factsheet
If you are interested in becoming an IWYP Aligned Project, please send back a completed application form to iwypprogmanager@iwyp.org. For any questions about becoming an Aligned Project please contact the IWYP Program Director at iwypprogdirector@iwyp.org or the IWYP Program Manager at iwypprogmanager@iwyp.org.