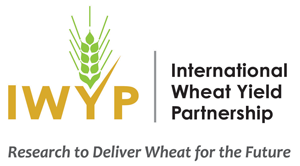 The International Wheat Yield Partnership (IWYP) represents a long-term global endeavour that utilizes a collaborative approach to bring together funding from public and private research organizations from a large number of countries. Over the first five years, the growing list of partners aims to invest up to US$100 million.
Guiding Principles for Governance and Management of IWYP
Commitment to collaboration and the overarching objectives of the IWYP Program(s)
Coordination and transparency
Open communication of results within IWYP and exchange of germplasm, data and materials as necessary to achieve the overall R&D and delivery objectives
A commitment to competitive funding processes and international peer review
Flexibility and responsiveness
Synergistic approaches to avoid duplication of activity, both within the IWYP Programs and elsewhere
The avoidance of bureaucracy and working in partnership in a positive and constructive manner
Strategic alignment with the Wheat Initiative

Currently, our funding and research partners include the Biotechnology and Biological Sciences Research Council of the United Kingdom (BBSRC), Grains Research and Development Corporation of Australia (GRDC), United States Agency for International Development (USAID), United States Department of Agriculture (USDA), Department of Biotechnology of India (DBT), International Maize and Wheat Improvement Center, in Spanish, Centro Internacional de Mejoramiento de Maíz y Trigo (CIMMYT), Agriculture and Agri-Food Canada (AAFC), National Research Institute for Agriculture, Food, and Environment of France (INRAE), Syngenta Foundation for Sustainable Agriculture (SFSA) and The Ministry of Agriculture and Rural Development of Mexico (SADER).

Further, we are pleased to say that currently nine of the leading wheat breeding companies in the world have signed up for membership (Syngenta, BASF, KWS, Pioneer, Limagrain, InterGrain, LongReach, Mahyco, Seed Co and RAGT).

IWYP is managed at the highest level by the Science and Impact Executive Board (SIEB) composed of representative from our funding, research and private organization partners. The SIEB is led by an independent Chair. The operations and administration of IWYP is managed by an independent Program Director who is assisted by a Program Manager and Secretariat.

To learn more about our partners click HERE.