Trait Linked Markers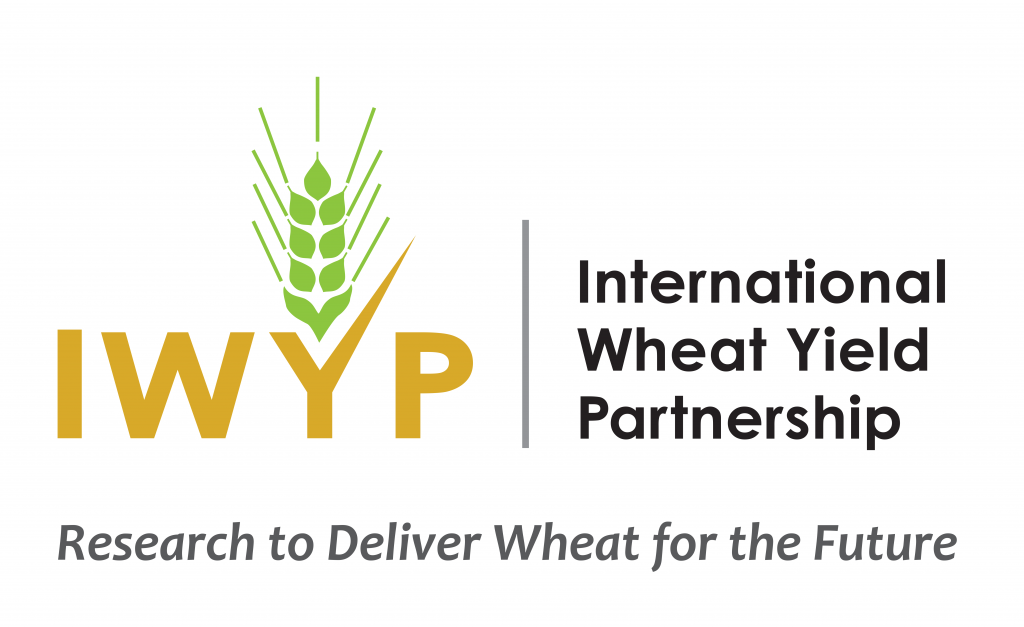 Several research projects in the IWYP Science Plan have identified molecular genetic markers linked to target IWYP phenotypic and physiological traits that have the potential to be used in marker assisted selection (MAS) breeding strategies to improve the genetic yield potential of wheat. Below is a compilation of the current set of markers that have been discovered. Where these have been shown to have a demonstrated genetic effect on the trait(s) of interest, this is then indicated in the table below. For more information about a particular marker trait association (MTA) please refer to the publication (if listed) or contact the PI of the project directly.
Disclaimer: Markers listed as validated are considered diagnostic to the best of our knowledge and we would highly recommend that a user contact the originator of the discovery to confirm. In some instances, such as when applied in different genetic backgrounds the effect of selecting the favorable allele may not be apparent. Further, primers may behave differently when used in different laboratory situations and may require optimization.
---
Trait Name
Trait Description
Marker Name(s)
Marker Discovery Platform
Marker Conversion Technology
Validated?
Potential / Known IP?
References
Contact
Grain weight
Thousand
grain weight
GW2-A
KASP
Yes
None
Simmonds et al 2016
cristobal.uauy@jic.ac.uk
Grain weight
Thousand
grain weight
GW2-B
KASP
Yes
None
Wang et al 2018
cristobal.uauy@jic.ac.uk
Grain weight
Thousand
grain weight
GW2-D
KASP
Yes
None
Wang et al 2018
cristobal.uauy@jic.ac.uk
5A gene (GL1)
Thousand
grain weight
GL-1
KASP
Yes
Only within CIMMYT
unpublished
cristobal.uauy@jic.ac.uk
5A QTL flanking
Thousand
grain weight
Flanking markers to GL-1 gene
KASP
Yes
None
Brinton et al 2017
cristobal.uauy@jic.ac.uk
6A QTL flanking
Thousand
grain weight
Flanking markers for 6A QTL interval
KASP
Yes
None
Simmonds et al 2014
cristobal.uauy@jic.ac.uk
7D QTL flanking
Flowering time
(booting & heading.
TaFT1= VRN-D3)
Flanking markers for 7D QTL
35K Axiom® Array
KASP
Yes
simon.griffiths@jic.ac.uk
Target of Eat1
Putative flowering repressor
A:A Avalon/Spark type
earlier flowering
C:C Savannah/Cadenza type later flowering

TaToe1-B1-A2
KASP
KASP
Yes
None
Zikhali et al 2017
CerealsDB
simon.griffiths@jic.ac.uk
Target of Eat1
Putative flowering repressor
(Avalon allele, earlier).

TaToe-B1-A1
KASP
KASP
Yes
None
Zikhali et al 2017
CerealsDB
simon.griffiths@jic.ac.uk
Target of Eat1
Putative flowering repressor
(Cadenza allele, later)
TaToe1-B1-C1
KASP
KASP
Yes
None
Zikhali et al 2017
CerealsDB
simon.griffiths@jic.ac.uk
Flowering Locus T3-B1
Putative flowering promoter
A:A Spark/Charger type later flowering
G:G Rialto/Cadenza type earlier
flowering
TaFT3-B1 CN1
KASP
KASP
Yes
None
Zikhali et al 2017
simon.griffiths@jic.ac.uk
Flowering Locus T3-D1
Putative flowering promoter
A:A Spark type later flowering
G:G Rialto type earlier flowering
TaFT3-D1
KASP
Yes
None
CerealsDB
simon.griffiths@jic.ac.uk
Vernalization
Vernalization (spring allele)
Vrn-B1b
KASP
Yes
None
simon.griffiths@jic.ac.uk
Vernalization
Vernalization
C:C Jagger/Claire type short vrn
T:T Veery, Wichita, 2147 type
long vrn
Vrn-A1
KASP
Yes
None
CerealsDB
simon.griffiths@jic.ac.uk
Vernalization
Vernalization
G:G Winter
C:C Spring
Vrn-D1a
KASP
Yes
None
simon.griffiths@jic.ac.uk
Vernalization
Vernalization
A:A-vrn-A1/others winter
G:G vrn-A1a spring
Vrn-A1a
KASP
Yes
None
CerealsDB
simon.griffiths@jic.ac.uk
Photoperiod
Photoperiod
Ppd-B1 CN6-11
KASP
Yes
None
CerealsDB
simon.griffiths@jic.ac.uk
Photoperiod
Photoperiod
Ppd-B1 CN4/5
KASP
Yes
None
CerealsDB
simon.griffiths@jic.ac.uk
Earliness
Earliness per se
Eps-D1 / Ta-ELF3
KASP
Yes
None
CerealsDB
simon.griffiths@jic.ac.uk
Fruiting efficiency
Fruiting Efficiency (grains g-1)
S7A_694497035
GBS-SNP
KASP
No
TBD, unlikely
mababar@ufl.edu
Grain number
Grains (m2)
S4B_13299920
GBS-SNP
KASP
No
TBD, unlikely
mababar@ufl.edu
Internode length
Internode3 Length
S5B_528544894
GBS-SNP
KASP
No
TBD, unlikely
mababar@ufl.edu
Internode 2 partitioning index
Internode2_partitioning_index
S2D_63397962
GBS-SNP
KASP
No
TBD, unlikely
mababar@ufl.edu
Fruiting efficiency
Fruiting efficiency (grains g-1)
S7D_181642401
GBS-SNP
KASP
No
TBD, unlikely
mababar@ufl.edu
Spike partitioning index
Spike_partitioning_index
S5A_438411966
GBS-SNP
KASP
No
TBD, unlikely
mababar@ufl.edu
Internode 3 partitioning index
Internode3_partitioning_index
S2D_78502096
GBS-SNP
KASP
No
TBD, unlikely
mababar@ufl.edu
Internode 2+3 partitioning index
2+3_partitioning_index
S2D_78502116
GBS-SNP
KASP
No
TBD, unlikely
mababar@ufl.edu
Fruiting efficiency
Fruiting efficiency (grains g-1)
AX-94980956
35K Axiom® Array
KASP
No
TBD, unlikely
mababar@ufl.edu
BM_PM
Above-ground (aerial) biomass
at physiological maturity (g/m2)
AX-95158872
35K Axiom® Array
No
None
Molero et al 2018
Anthony.Hall@earlham.ac.uk
BM_PM
Above-ground (aerial) biomass
at physiological maturity (g/m2)
AX-94522599
35K Axiom® Array
No
None
Molero et al 2018
Anthony.Hall@earlham.ac.uk
BM_PM
Above-ground (aerial) biomass
at physiological maturity (g/m2)
AX-94525122
35K Axiom® Array
No
None
Molero et al 2018
Anthony.Hall@earlham.ac.uk
BM_PM
Above-ground (aerial) biomass
at physiological maturity (g/m2)
AX-94958668
35K Axiom® Array
No
None
Molero et al 2018
Anthony.Hall@earlham.ac.uk
BM_PM
Above-ground (aerial) biomass
at physiological maturity (g/m2)
AX-94494622
35K Axiom® Array
No
None
Molero et al 2018
Anthony.Hall@earlham.ac.uk
BM_PM
Above-ground (aerial) biomass
at physiological maturity (g/m2)
AX-94880213
35K Axiom® Array
No
None
Molero et al 2018
Anthony.Hall@earlham.ac.uk
BM_E40
Above-ground (aerial) biomass
at emergence +40 days (g/m2)
AX-94407996
35K Axiom® Array
No
None
Molero et al 2018
Anthony.Hall@earlham.ac.uk
BM_E40
Above-ground (aerial) biomass
at emergence +40 days (g/m2)
AX-94416856
35K Axiom® Array
No
None
Molero et al 2018
Anthony.Hall@earlham.ac.uk
BM_InB
Above-ground (aerial) biomass
at initiation of booting (g/m2)
AX-95080277
35K Axiom® Array
No
None
Molero et al 2018
Anthony.Hall@earlham.ac.uk
BM_InB
Above-ground (aerial) biomass
at initiation of booting (g/m2)
AX-94884567
35K Axiom® Array
No
None
Molero et al 2018
Anthony.Hall@earlham.ac.uk
BM_InB
Above-ground (aerial) biomass
at initiation of booting (g/m2)
AX-94779538
35K Axiom® Array
No
None
Molero et al 2018
Anthony.Hall@earlham.ac.uk
RUE_E40InB
Radiation Use Efficiency
from emergence +40 days
to initiation of booting (g/MJ)
AX-94861179
35K Axiom® Array
No
None
Molero et al 2018
Anthony.Hall@earlham.ac.uk
RUE_E40InB
Radiation Use Efficiency
from emergence +40 days
to initiation of booting (g/MJ)
AX-94796636
35K Axiom® Array
No
None
Molero et al 2018
Anthony.Hall@earlham.ac.uk
RUE_E40InB
Radiation Use Efficiency
from emergence +40 days
to initiation of booting (g/MJ)
AX-95093243
35K Axiom® Array
No
None
Molero et al 2018
Anthony.Hall@earlham.ac.uk
RUE_E40InB
Radiation Use Efficiency
from emergence +40 days
to initiation of booting (g/MJ)
AX-94874193
35K Axiom® Array
No
None
Molero et al 2018
Anthony.Hall@earlham.ac.uk
RUEGF
Radiation Use Efficiency
during grain filling (from flowering +7 days
to physiological maturity, g/MJ)
AX-95158872
35K Axiom® Array
No
None
Molero et al 2018
Anthony.Hall@earlham.ac.uk
RUEGF
Radiation Use Efficiency
during grain filling (from flowering +7 days
to physiological maturity, g/MJ)
AX-94556635
35K Axiom® Array
No
None
Molero et al 2018
Anthony.Hall@earlham.ac.uk
RUEGF
Radiation Use Efficiency
during grain filling (from flowering +7 days
to physiological maturity, g/MJ)
AX-94425642
35K Axiom® Array
No
None
Molero et al 2018
Anthony.Hall@earlham.ac.uk
RUEGF
Radiation Use Efficiency
during grain filling (from flowering +7 days
to physiological maturity, g/MJ)
AX-95628663
35K Axiom® Array
No
None
Molero et al 2018
Anthony.Hall@earlham.ac.uk
RUEGF
Radiation Use Efficiency
during grain filling (from flowering +7 days
to physiological maturity, g/MJ)
AX-94740180
35K Axiom® Array
No
None
Molero et al 2018
Anthony.Hall@earlham.ac.uk
RUET
Radiation Use Efficiency
Total (from emergence +40 days
to physiological maturity, g/MJ
AX-95158872
35K Axiom® Array
No
None
Molero et al 2018
Anthony.Hall@earlham.ac.uk
RUET
Radiation Use Efficiency
Total (from emergence +40 days
to physiological maturity, g/MJ
AX-94765421
35K Axiom® Array
No
None
Molero et al 2018
Anthony.Hall@earlham.ac.uk
RUET
Radiation Use Efficiency
Total (from emergence +40 days
to physiological maturity, g/MJ
AX-94781486
35K Axiom® Array
No
None
Molero et al 2018
Anthony.Hall@earlham.ac.uk
RUET
Radiation Use Efficiency
Total (from emergence +40 days
to physiological maturity, g/MJ
AX-94525122
35K Axiom® Array
No
None
Molero et al 2018
Anthony.Hall@earlham.ac.uk
RUET
Radiation Use Efficiency
Total (from emergence +40 days
to physiological maturity, g/MJ
AX-94440814
35K Axiom® Array
No
None
Molero et al 2018
Anthony.Hall@earlham.ac.uk
LI_E40
Light interception
at emergence +40 days
(% of incident light intercepted by the canopy)
AX-94796636
35K Axiom® Array
No
None
Molero et al 2018
Anthony.Hall@earlham.ac.uk
LI_E40
Light interception
at emergence +40 days
(% of incident light intercepted by the canopy)
AX-94491417
35K Axiom® Array
No
None
Molero et al 2018
Anthony.Hall@earlham.ac.uk
Am25(2)
Maximum photosynthetic capacity in the secondary leaf
77382_7A
90K iSelect Illumina Infinium SNP array
No
None
andrew.merchant@sydney.edu.au
Am25(2)
Maximum photosynthetic capacity in the secondary leaf
66495_7B
90K iSelect Illumina Infinium SNP array
No
None
andrew.merchant@sydney.edu.au
Am25(2)
Maximum photosynthetic capacity in the secondary leaf
25756_1B
90K iSelect Illumina Infinium SNP array
No
None
andrew.merchant@sydney.edu.au
Am25(2)
Maximum photosynthetic capacity in the secondary leaf
48422_1B
90K iSelect Illumina Infinium SNP array
No
None
andrew.merchant@sydney.edu.au
Am25(2)
Maximum photosynthetic capacity in the secondary leaf
7806_1B
90K iSelect Illumina Infinium SNP array
No
None
andrew.merchant@sydney.edu.au
Am25(2)
Maximum photosynthetic capacity in the secondary leaf
47867_4A
90K iSelect Illumina Infinium SNP array
No
None
andrew.merchant@sydney.edu.au
Am25(2)
Maximum photosynthetic capacity in the secondary leaf
65626_5A
90K iSelect Illumina Infinium SNP array
No
None
andrew.merchant@sydney.edu.au
Am25(2)
Maximum photosynthetic capacity in the secondary leaf
76596_6B
90K iSelect Illumina Infinium SNP array
No
None
andrew.merchant@sydney.edu.au
Am25(2)
Maximum photosynthetic capacity in the secondary leaf
77256_7A
90K iSelect Illumina Infinium SNP array
No
None
andrew.merchant@sydney.edu.au
Am25(2)
Maximum photosynthetic capacity in the secondary leaf
2420_7A
90K iSelect Illumina Infinium SNP array
No
None
andrew.merchant@sydney.edu.au
Days to Anthesis
Phenology
chr5B-27404243
12Mb capture probe set
No
None
Joynson et al 2021
Anthony.Hall@earlham.ac.uk
Days to Anthesis
Phenology
chr6B-189683325
12Mb capture probe set
No
None
Joynson et al 2021
Anthony.Hall@earlham.ac.uk
SPAD: chlorophyll content per unit flag leaf area
Nitrogen content
chr2B-106930486
12Mb capture probe set
No
None
Joynson et al 2021
Anthony.Hall@earlham.ac.uk
SPAD: chlorophyll content per unit flag leaf area
Nitrogen content
chr2D-16845994
12Mb capture probe set
No
None
Joynson et al 2021
Anthony.Hall@earlham.ac.uk
SPAD: chlorophyll content per unit flag leaf area
Nitrogen content
chr5A-3550988
12Mb capture probe set
No
None
Joynson et al 2021
Anthony.Hall@earlham.ac.uk
SPAD: chlorophyll content per unit flag leaf area
Nitrogen content
chr6D-456495062
12Mb capture probe set
No
None
Joynson et al 2021
Anthony.Hall@earlham.ac.uk
NDVI: Normalized Difference Vegetation Index
Vegetation Index
chr7D-608810464
12Mb capture probe set
No
None
Joynson et al 2021
Anthony.Hall@earlham.ac.uk
GNDVI: Green Normalized difference vegetation index
Vegetation Index
chr2B-153275048
12Mb capture probe set
No
None
Joynson et al 2021
Anthony.Hall@earlham.ac.uk
GNDVI: Green Normalized difference vegetation index
Vegetation Index
chr3B-723108033
12Mb capture probe set
No
None
Joynson et al 2021
Anthony.Hall@earlham.ac.uk
RDNVI: Red Normalized difference vegetation index
Vegetation Index
chr7A-711982572
12Mb capture probe set
No
None
Joynson et al 2021
Anthony.Hall@earlham.ac.uk
RDNVI: Red Normalized difference vegetation
Vegetation Index
chr7D-608810464
12Mb capture probe set
No
None
Joynson et al 2021
Anthony.Hall@earlham.ac.uk
NDII: Normalized difference infrared index
Vegetation Index
chr6A-497983531
12Mb capture probe set
No
None
Joynson et al 2021
Anthony.Hall@earlham.ac.uk
NDMI: Normalized difference matter index
Vegetation Index
chr2B-669669845
12Mb capture probe set
No
None
Joynson et al 2021
Anthony.Hall@earlham.ac.uk
EVI: Enhanced vegetation index
Vegetation Index
chr6B-174740483
12Mb capture probe set
No
None
Joynson et al 2021
Anthony.Hall@earlham.ac.uk
EVI: Enhanced vegetation index
Vegetation Index
chr3D-523811772
12Mb capture probe set
No
None
Joynson et al 2021
Anthony.Hall@earlham.ac.uk
RARSa: chlorophyll a
Pigmentation composition
chr2A-16347452
12Mb capture probe set
No
None
Joynson et al 2021
Anthony.Hall@earlham.ac.uk
RARSa: chlorophyll a
Pigmentation composition
chr2B-20043565
12Mb capture probe set
No
None
Joynson et al 2021
Anthony.Hall@earlham.ac.uk
RARSa: chlorophyll a
Pigmentation composition
chr2B-149018684
12Mb capture probe set
No
None
Joynson et al 2021
Anthony.Hall@earlham.ac.uk
RARSa: chlorophyll a
Pigmentation composition
chr7B-135775607
12Mb capture probe set
No
None
Joynson et al 2021
Anthony.Hall@earlham.ac.uk
PSSa: chlorophyll a
Pigmentation composition
chr2A-17001351
12Mb capture probe set
No
None
Joynson et al 2021
Anthony.Hall@earlham.ac.uk
RARSb: chlorophyll b
Pigmentation composition
chr2B-153898371
12Mb capture probe set
No
None
Joynson et al 2021
Anthony.Hall@earlham.ac.uk
RARSb: chlorophyll b
Pigmentation composition
chr3B-20186940
12Mb capture probe set
No
None
Joynson et al 2021
Anthony.Hall@earlham.ac.uk
RARSb: chlorophyll b
Pigmentation composition
chr3B-715184359
12Mb capture probe set
No
None
Joynson et al 2021
Anthony.Hall@earlham.ac.uk
RARSc: carotenoids
Pigmentation composition
chr3B-20358957
12Mb capture probe set
No
None
Joynson et al 2021
Anthony.Hall@earlham.ac.uk
RARSc: carotenoids
Pigmentation composition
chr7A-676592398
12Mb capture probe set
No
None
Joynson et al 2021
Anthony.Hall@earlham.ac.uk
RARSc: carotenoids
Pigmentation composition
chr7B-722589303
12Mb capture probe set
No
None
Joynson et al 2021
Anthony.Hall@earlham.ac.uk
RARSc: carotenoids
Pigmentation composition
chr7D-608810464
12Mb capture probe set
No
None
Joynson et al 2021
Anthony.Hall@earlham.ac.uk
SIPI: Structural independent pigment index
Pigmentation composition
chr3B-711119921
12Mb capture probe set
No
None
Joynson et al 2021
Anthony.Hall@earlham.ac.uk
SIPI: Structural independent pigment index
Pigmentation composition
chr7D-610551080
12Mb capture probe set
No
None
Joynson et al 2021
Anthony.Hall@earlham.ac.uk
R750/550 - Total Chlorophyll Content
Pigmentation composition
chr2B-2619111
12Mb capture probe set
No
None
Joynson et al 2021
Anthony.Hall@earlham.ac.uk
R750/550 - Total Chlorophyll Content
Pigmentation composition
chr2B-153275048
12Mb capture probe set
No
None
Joynson et al 2021
Anthony.Hall@earlham.ac.uk
R750/550 - Total Chlorophyll Content
Pigmentation composition
chr2B-153275048
12Mb capture probe set
No
None
Joynson et al 2021
Anthony.Hall@earlham.ac.uk
R750/550 - Total Chlorophyll Content
Pigmentation composition
chr3B-736709296
12Mb capture probe set
No
None
Joynson et al 2021
Anthony.Hall@earlham.ac.uk
NPQI: Normalized Pheophytinization Index
Senescence/degradation indices
chr7A-539405222
12Mb capture probe set
No
None
Joynson et al 2021
Anthony.Hall@earlham.ac.uk
PSRI: Plant senescence reflectance index
Senescence/degradation indices
chr3B-718670251
12Mb capture probe set
No
None
Joynson et al 2021
Anthony.Hall@earlham.ac.uk
Water Index: WI2
Water indices
chr3A-616891767
12Mb capture probe set
No
None
Joynson et al 2021
Anthony.Hall@earlham.ac.uk
Water Index: WI3
Water indices
chr1B-572799923
12Mb capture probe set
No
None
Joynson et al 2021
Anthony.Hall@earlham.ac.uk
Water Index: WI3
Water indices
chr7A-34727282
12Mb capture probe set
No
None
Joynson et al 2021
Anthony.Hall@earlham.ac.uk
Water Index: WI4
Water indices
chr3A-616891767
12Mb capture probe set
No
None
Joynson et al 2021
Anthony.Hall@earlham.ac.uk
Water Index: WI4
Water indices
chr3D-611549913
12Mb capture probe set
No
None
Joynson et al 2021
Anthony.Hall@earlham.ac.uk
Leaf Mass Area (LMA)
Physiology predictor
chr3D-336170196
12Mb capture probe set
No
None
Joynson et al 2021
Anthony.Hall@earlham.ac.uk
Leaf Mass Area (LMA)
Physiology predictor
chr1B-65889406
12Mb capture probe set
No
None
Joynson et al 2021
Anthony.Hall@earlham.ac.uk
Respiration rate per Dry Matter (R_DM)
Physiology predictor
chr1D-397474458
12Mb capture probe set
No
None
Joynson et al 2021
Anthony.Hall@earlham.ac.uk